With my first photography exhibition entitled Revisiting the City, I aimed to explore my home city through different lenses and from different angles and introduce you to our home once again. the photos and texts I compiled from my blog question the possibility of existing in spaces where we, Istanbullites, feel fragile and look for a deeper integration in the context of a transforming global city. "the way to straighten out our relationship with the city is to revisit the city with a fresh perspective, recognize our unofficial history & the inheritance of our ghosts while coming to terms with whatever we perceive as a threat to our way of being and meeting in our common denominator: humanity" summarizes the challenges we take on as Istanbullites. The exhibition runs from August 19 through September 19, 2013 at Juno cafe in Nişantaşı.
I would like to express my heartfelt appreciation to an army of creative professionals and beloved people in my life, who made my first photography exhibition possible and those who made it to the opening and the exhibition. If it were not for their support, inspiration and belief in what I do, neither the blog, nor the exhibition would have come alive.
Thank you,
Berna Gençalp for being the god mother of my blog & the unofficial editor of my exhibition leaflet. For her endless invaluable feedback on everything about Istanbul Travelogue and her great review, which I unfortunately had to crop.
Alp Gökalp for designing everything- the leaflet, the poster, the free postcards and the stickers- to my heart's desire. Always with great passion.
Seda Arıcıoğlu for helping me to install the photos and  picking up the phone at awkward hours to answer my  questions, which I considered a matter of life and death at that moment.
İnci Bilgin for our fruitful brainstorming session and her beautiful poem and review on the literary aspect of the exhibition.
John Dew for his proofreading of the texts in english and writing an insightful review about the artistic aspect of my photography.
Özden Demir for helping me install and curate this exhibition with her creative ideas.
Mike Dunphy for having a belief in my creative skills all along. For his last minute proofreading.
Ceren Salman and Pınar Yahşi for photographing the opening night and making it so memorable for me.
Yiğit Us for his fastidious work in translating the exhibition leaflet. For his last minute proofreading.
Simla Z. Çırak for her technical help before the printing process.
Ali Rıza Vural for his technical support before and during the installation of the photos.
Aslı İyiyazıcı for her great company during our field research in the city. For our  never-ending inspiring talks on Istanbul.
Diagonal for the beautiful, top-notch quality print of my photos.
Juno Café for giving me the opportunity to display my photos in such a cozy setting.
Bayram Holoğlu for taking care of the printing process. (video)
Serkan Uz for setting up this blog and his availability for technical support.
Pınar Peker for her beautiful designs -business card & new year's card– for the blog.
Sezin Demircioğlu and Mirey Aji for all their support and encouragement.
Gerben Zaagsma for insisting that I do something I love.
and of course mom & dad... if it weren't for their support, curiosity,  inspiration and memories of Istanbul, I would not have taken a major leap of faith to create a new career path, on which I have recently  embarked.
With gratitude…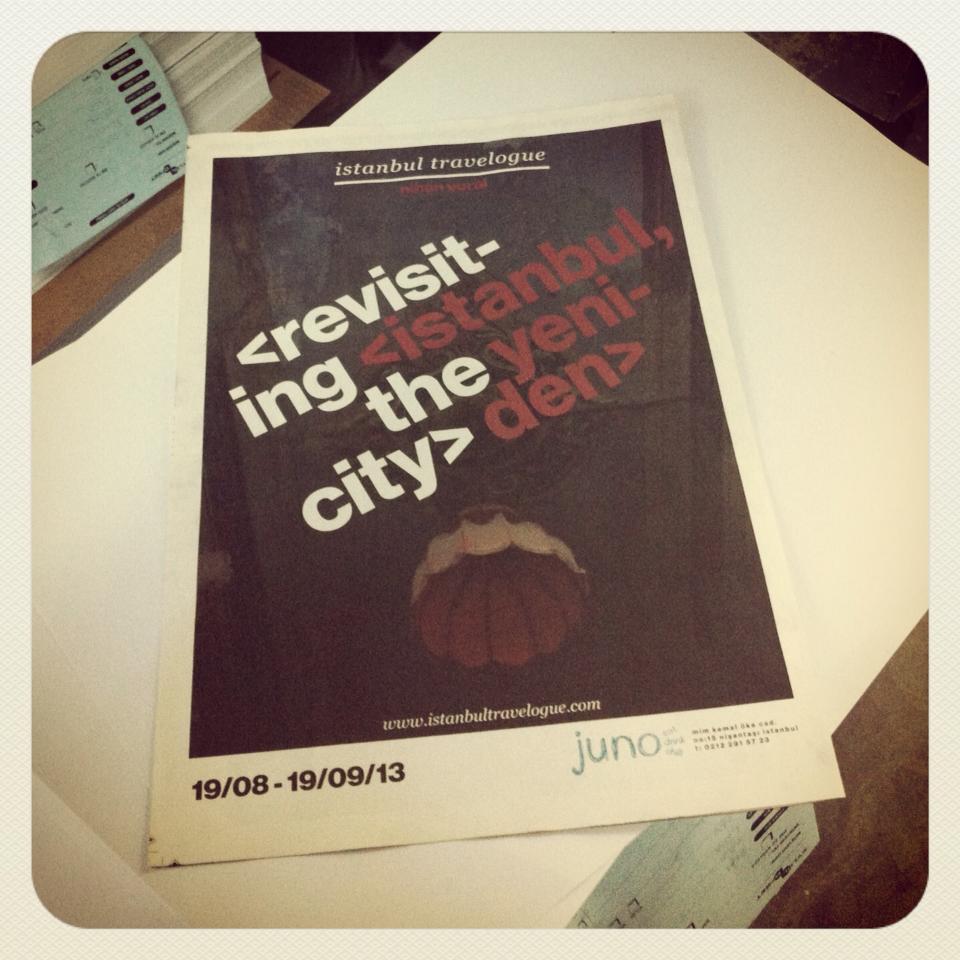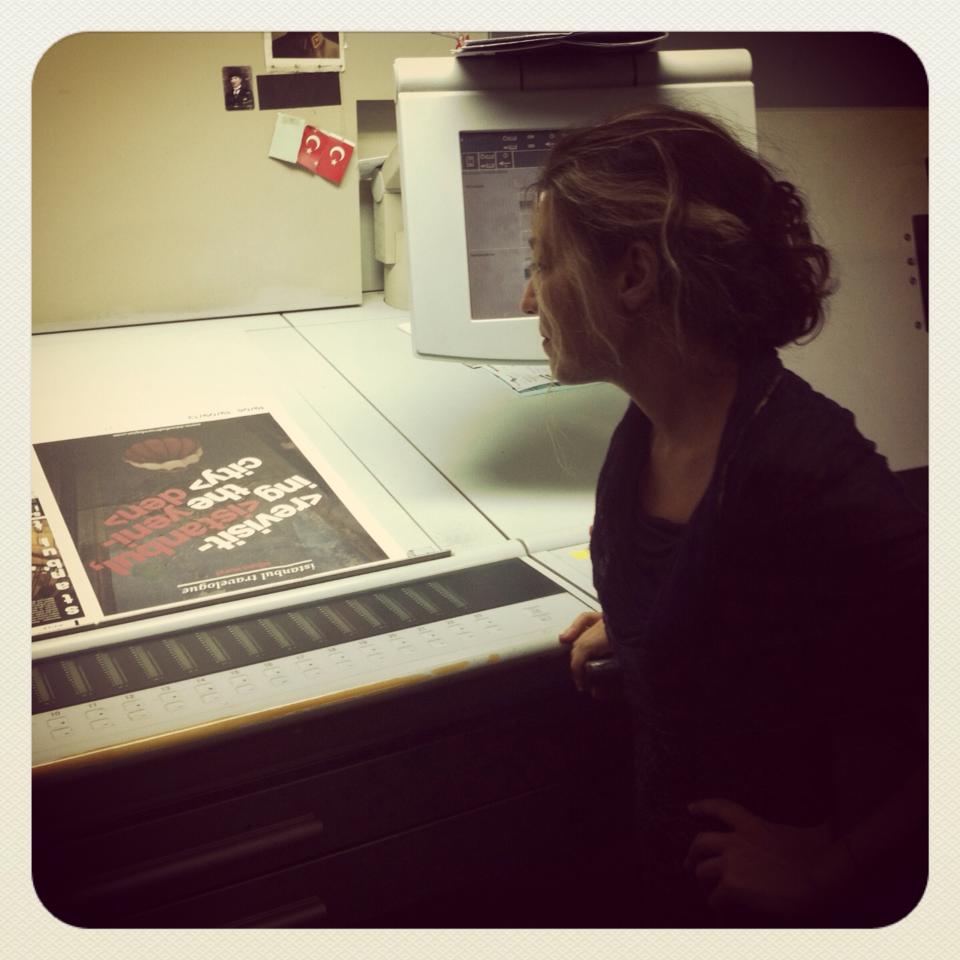 For more information, interview and visuals, please email to [email protected] and on social media follow me on twitter: istanbultravelogue@adayinistanbul and instagram: istanbultravelogue.
1st photo credit: Ceren Salman (Instagram)
2nd & 3rd photo credit: Özden Demir (Instagram)
Video credit: Alp Gökalp (Instagram)
Tags:
credits
design
exhibition
graphic design
inspiration
photographers
photography
portrait
self-portrait