In August, Istanbul hosted the chubby women of Xu Hongfei, the Chinese artist. Chubby Women adorned the streets of Nişantaşı -only Nişantaşı and Cevahir mall probably for the fear of possible attacks on the sculptures. China's oppressive state policy against minorities-including Uigur Turks has been drawing reactions, especially when it seems to be ignited every Ramadan. Speaking from experience, we know how Turks go overboard when it comes to protesting. So no wonder why security guys  accompanied Hongfei's  curvy  sculptures in the city. Otherwise, they could well have been placed against a more dramatic backdrop. 
As a woman who wears jeans for 14-year-olds, I am not the one to romanticize chubby women. Yet, his charming women  seem to blend joy, motherhood and femininity while being  so fleshy. "Is Hongfei making a political statement with his oversized women in the city's most fashion-conscious district or not?" "Are they anyhow representative of Chinese women?" Never mind, these questions!  In a country, where almost all public sculptures are embodiment of  "peace" or "love",  it was uplifting for me to walk around these energizing women full of life who do not represent anything abstract. They seem to be ordinary women going about their lives. Equally  refreshing was to see sculptures of women with revealing dresses set in public spaces, mostly dominated by the male presence. 
In case, you have missed them in Istanbul, London, Sydney, Melbourne, Tuscany, Paris,  and  Sicily, here are the ladies boldly embracing life!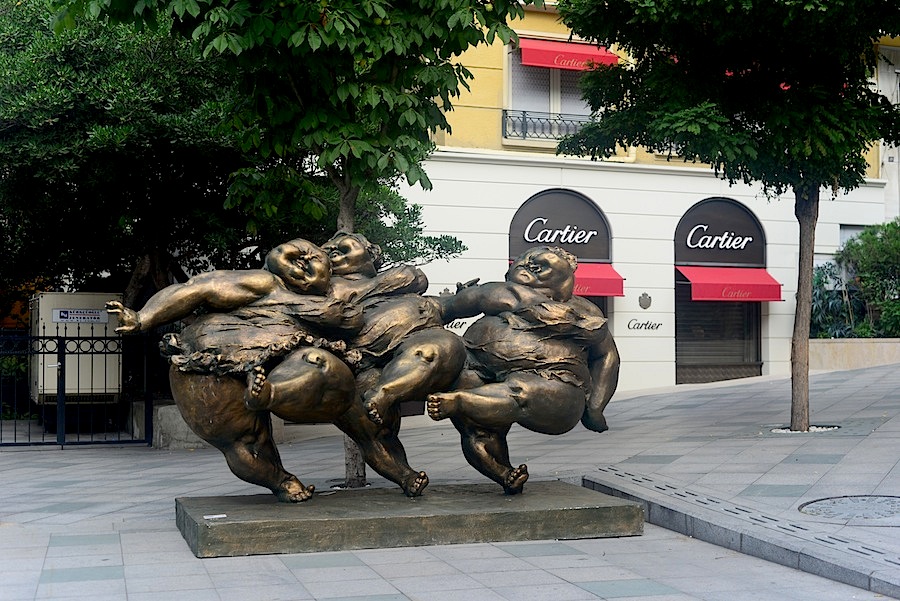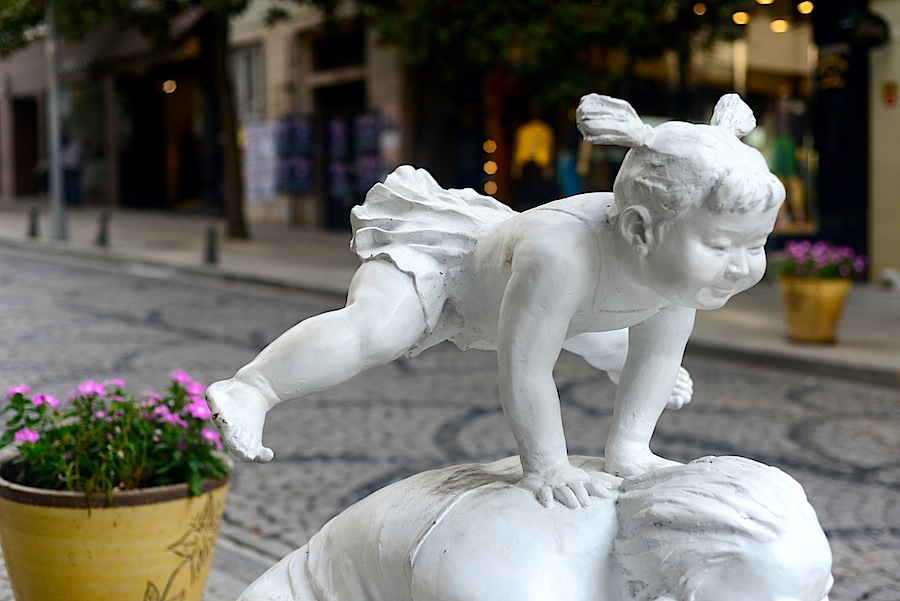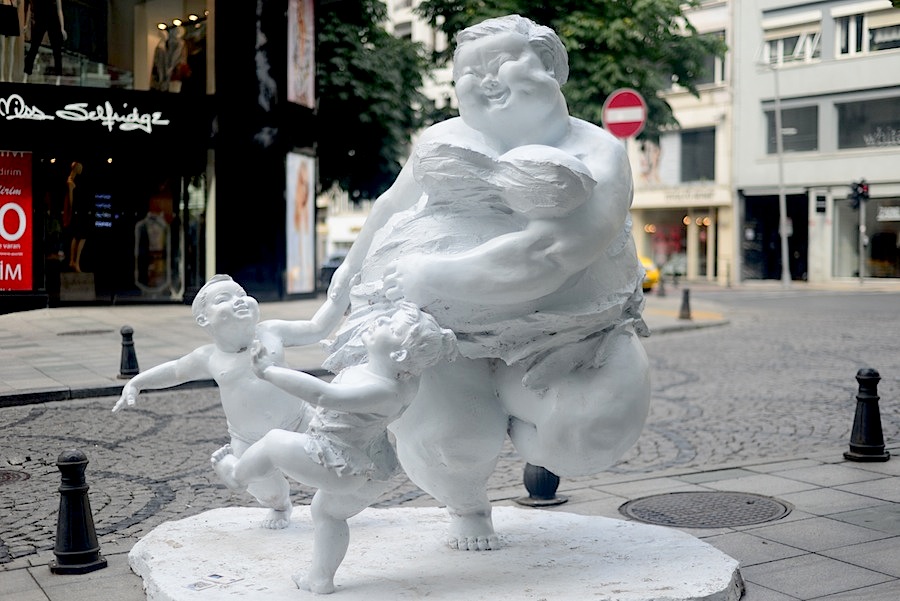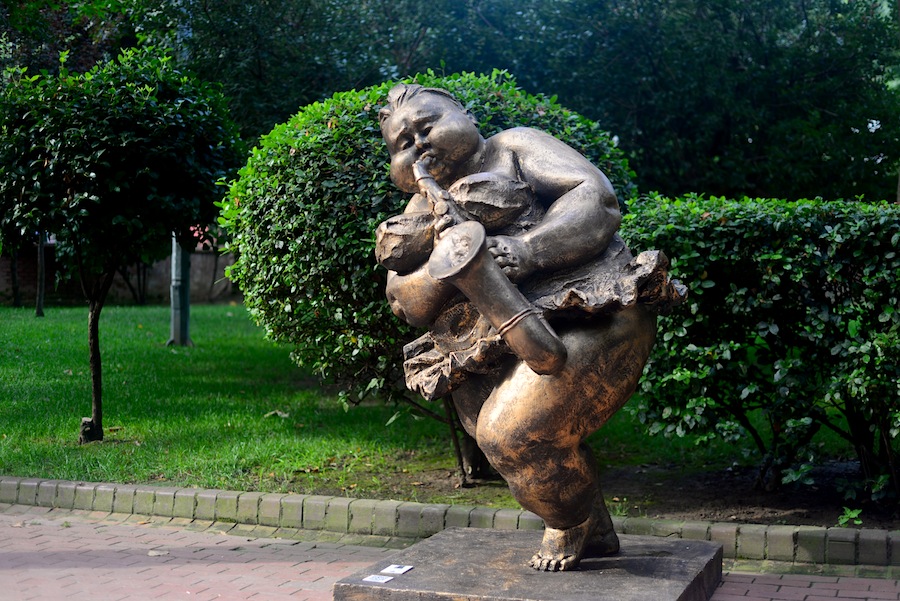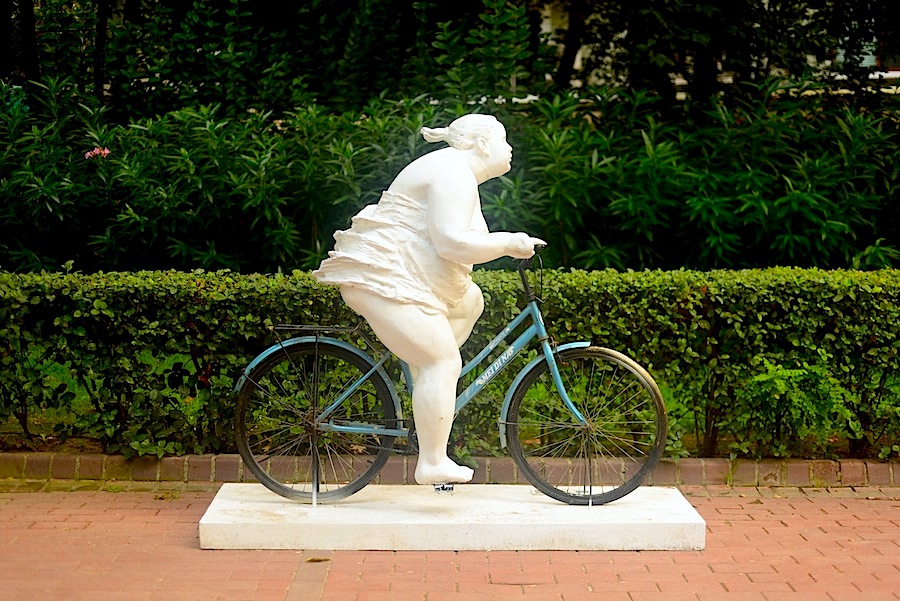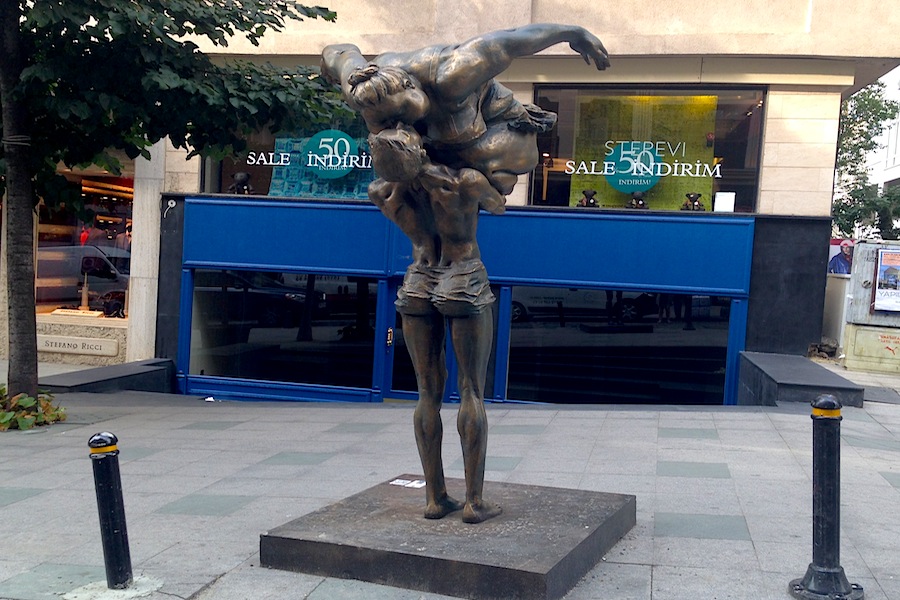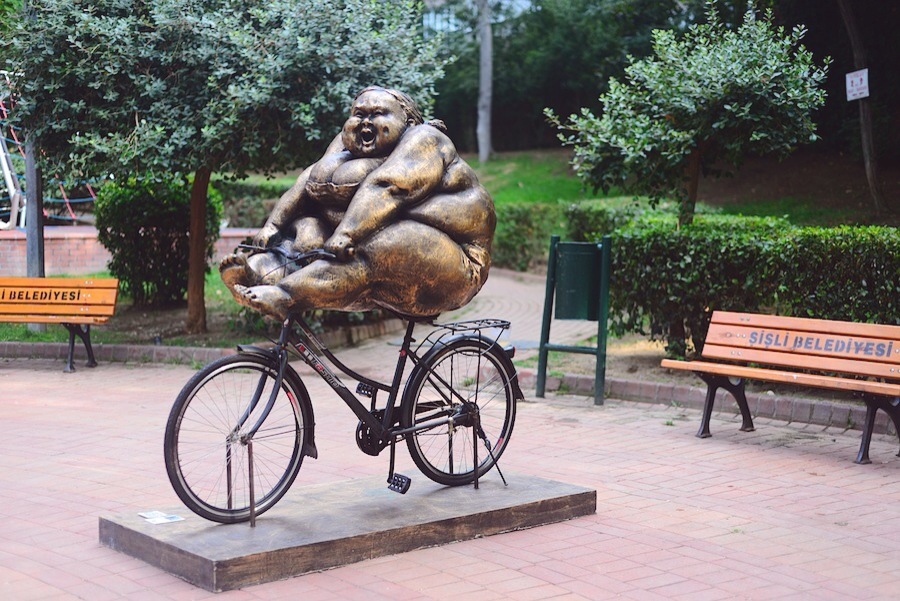 Tags:
bikes
exhibition
Nişantaşı
parks
sculpture
women
Xu Hongfei