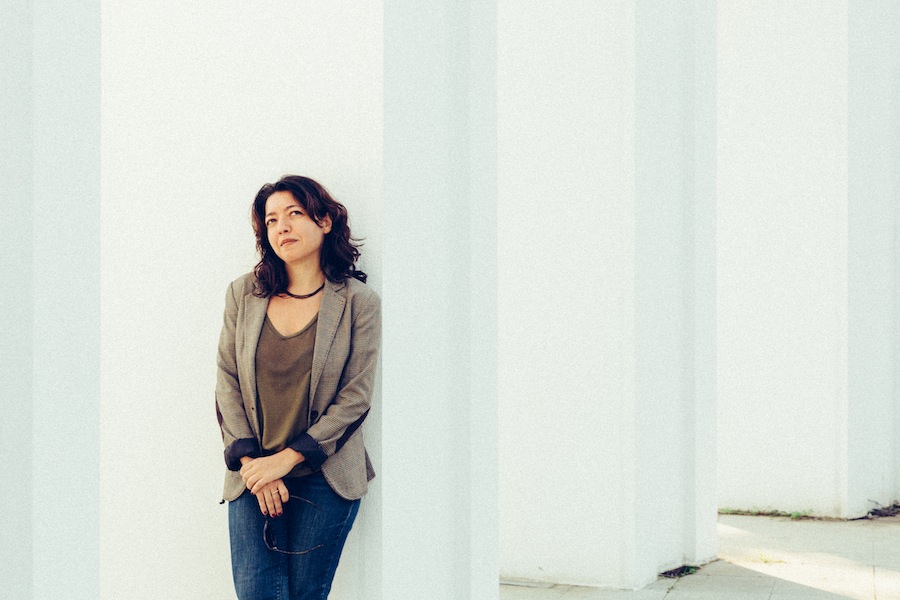 Photo credit: Uluç Özcü 
RIGHT OUT OF COLLEGE
I loved every moment of dissecting prose and poetry at the university while watching the sparkling waters of the blue Bosphorus. However, studying Western languages and literatures was already a risky decision in a country like Turkey, especially in terms of job prospects. When I was fresh out of college, all I had in mind was to travel across the world, to photograph life around me and to write about life & love. I knew writing for magazines or newspapers would not have paid the bills; it was obvious. The Internet was thriving fast but still no concept of blogging in sight.  Looking for a purpose of life did not mean much to me back then because I had plenty of choices and plenty of time ahead.
TEACHING & WANDERLUST
Nonetheless, I decided against my passion for writing and photography and turned to teaching, which taught me, among many other things, how to be patient and empathize and how to be a student at heart. While the wanderlust inside me  was consuming me, teaching generously provided me with the time and money to explore the world through my camera. I looked out for inspiration, company of locals and genuine heartfelt conversations. I listened to their stories, and in turn I offered my own story. Without prejudice, I strived to make a sense of the world I witnessed.
GRATITUDE
I was born into an Istanbullite family, which has witnessed the transforming city at every breath. I grew up devouring their childhood stories with 1940s-1950s Istanbul in the background and I desperately yearned for the bygone Istanbul more than they did maybe because it was me who could not have enough of her share. My mum showed me the city maps she drew while working for the municipality, and my dad showed me his Polaroid's of his road trip across Europe. What else would you expect me to become, anyway? The planet Earth is a dazzling place. I have met beautiful souls around the world, who changed my life without ever knowing about it. And I feel grateful for the opportunities life has granted me, I have concluded.
THE URGE TO BE ROOTED VS THE URGE TO TRAVEL
As time passed, the urge to be rooted  has replaced  the urge to travel.  I realized being a part-time traveler had enabled me to see my own city as a place of destination rather than as a place to dismiss. I started to treat it in the same way as any cities I have been to: making friends with the locals, documenting the way of life through my lens, doing thorough readings on the culture and  literature, wandering aimlessly in its streets, honoring its mundane aspects, engaging in urban rituals and keeping abreast of its rhythm. Whenever I took around my foreign friends, they  used to  ask "Why don't you do this professionally?" Finally, I answered "Why not?" This is how the ball got rolling!
THE CITY AND  MEMORIES
Yet, it would be unfair to say that my story came out of a midlife crisis. Sometimes you are meant to do something but you are not aware of what you are supposed to do. You need help; you need signs; you need coincidences! When I took up yoga, it whispered me something but it did take some time to figure out what it is. Then, I lost my dad to Alzheimer's. During all those long years I watched him losing his brain cells that contain his memories with us and the city, I kept on asking the same question over and over again: "Are we more than our memories?" At one point, I lost touch with the Istanbul he grew up in. There and then I realized how important narratives are for our construction of the self and for collective memory. Though falling into the trap of nostalgia more often than I'd prefer, my blog, Istanbul Travelogue, has infused the pieces of myself and memories with her/his-story of Istanbul.
BLOG 
When you walk in a city like Istanbul, you never know what to expect. Discovering those gems tucked away helps reveal the sanctity of everyday life and appreciate the beauty of its urban rhythm, now matter how repetitive it is. However, at one point, you come to realize that in such global cities, everything is in a constant flux. Something is here today, gone the next day. Losing things so dear to my heart forced me to document what is at hand and gave birth to this blog.
DREAMS, DREAMS…
The circle is closing… Right now I am where I wanted to be following my graduation: blogging on topics that haunt or nourish me, documenting urban dynamics, meeting new people who give me a fresh perspective on Istanbul, and wandering around my home city like a traveller. My dream of opening a photography  exhibition   came true in the summer of 2013. My exhibition titled Revisiting the City, voiced my concerns in regards to being a resident of an ever-changing city with our human fragility. It is true that it sometimes does not feel real at all. Another dream I will pursue is to  publish my personal Istanbul guide book. I feel gratitude for all those cross roads, labor pains, and family & friends that made it all possible. I feel lucky for having met amazing people through this blog.
If you want to follow me making my way in the city, please subscribe to get your dose of Istanbul spirit! For contributions, commissions or projects, please email to [email protected].
Welcome to my blog:)
Nihan Vural