Though the art of  window displays is considered to be integral to the urban consumer culture to an inextricable extent,  I thoroughly enjoy a well-crafted, visually appealing, arty window dressing of the retail world. It is a form of art on its own terms and merits, which has indeed elevated the art of retailing to a higher level. I am more of a window shopper and a photographer than a hardcore consumer, who loves reading between the lines. A few examples from Istanbul's glitzy shopping district, Nişantaşı.  Mind the tricks:)
With a handful of soil, this window design by our local florist allures me at first sight, but then you get the irony of having paper and flora in the same frame.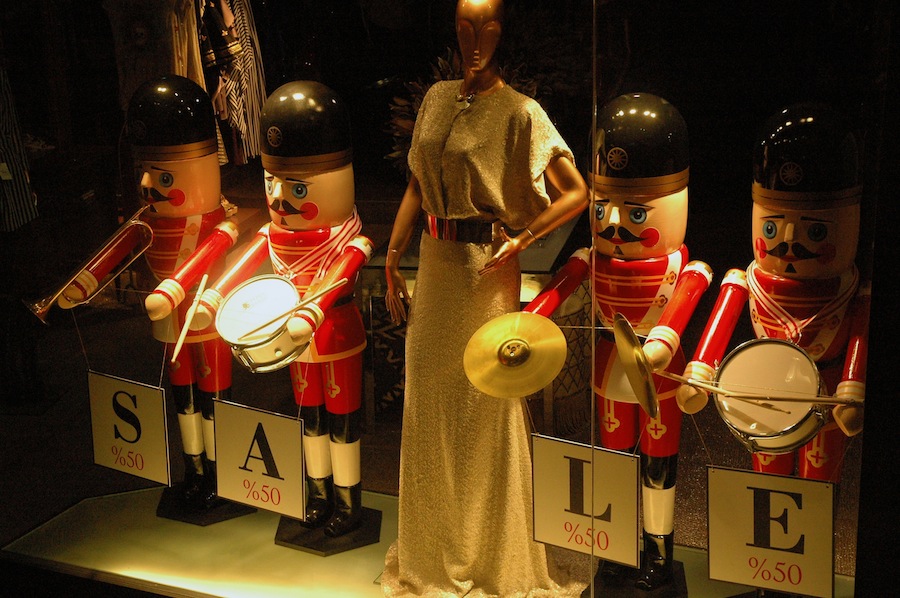 The little lead soldiers… of our highly-militarized world occupying the fashion scene.
Very playful. Hmmm where is the product?? In the midst of the urban jungle, we are teleported to the world of octopuses… Let's not overlook the designer, the Japanese avant-garde artist Yayoi Kusama  known as "the high priestess of the polka dots".  Check her out!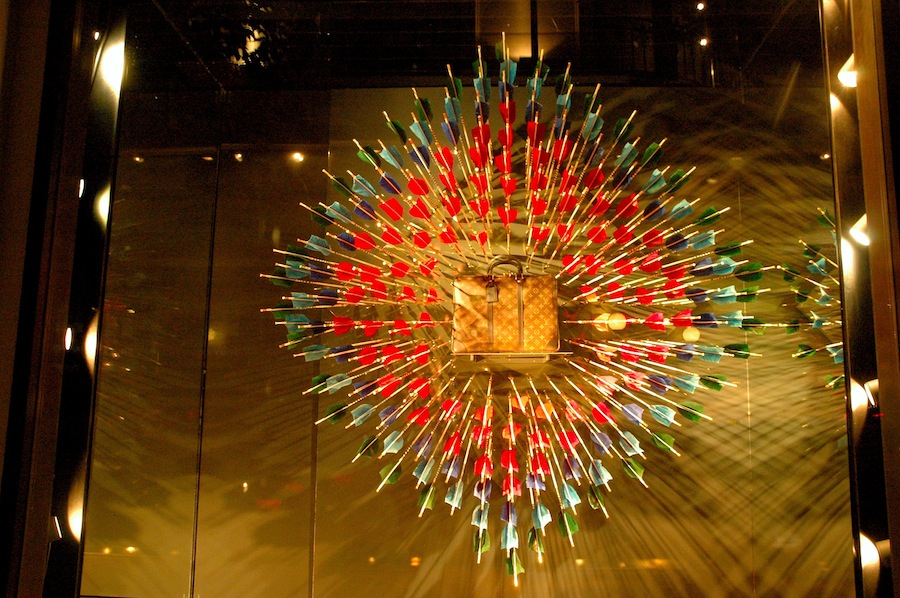 The it bag? An object of desire? Too explicit yet visually pleasing.
It is amazing to see that big fashion houses still employ paper and book concept to sell their products. Maybe it is the nostalgia that sells, hmm?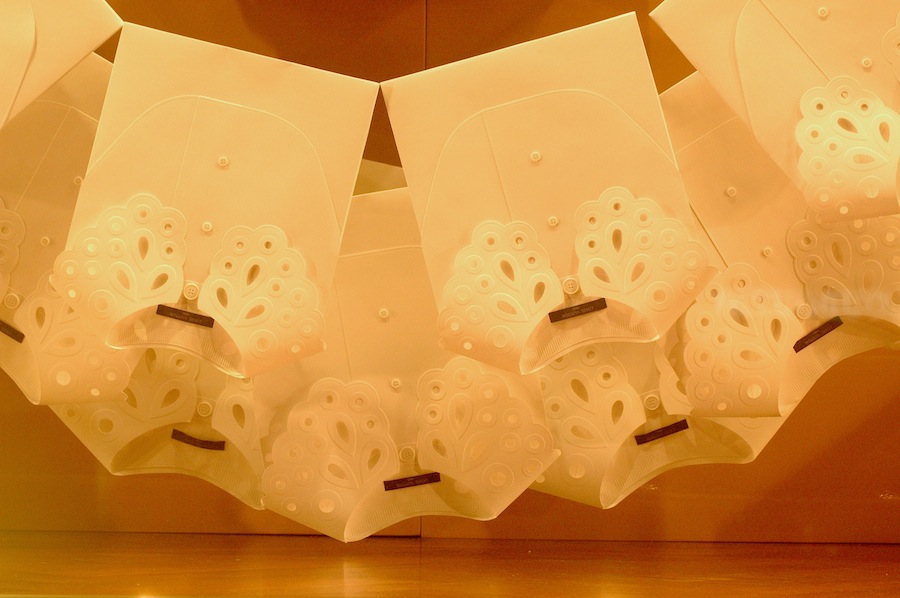 Tags:
celebrities
design
fashion
fashion houses
florist
Louis Vuitton
Nişantaşı
series
shopping
Teşvikiye
window displays
Yayoi Kusama