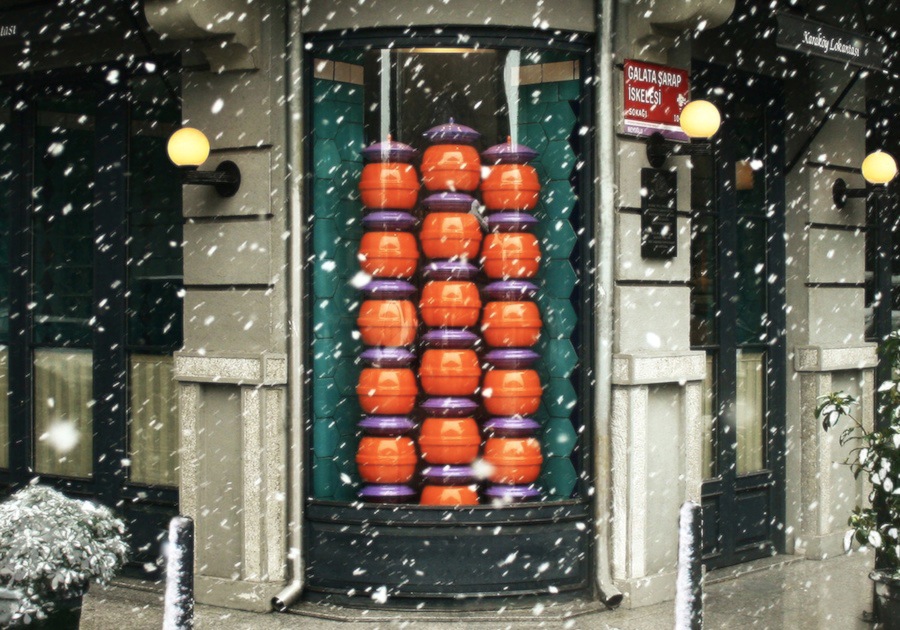 I love window shopping. I mean I love window display designs!! Some time ago, I was desperately looking out for some  inspiring  designs  in Istanbul for the blog and all I had at hand was  window displays of Karaköy Lokantası  -one of my favorite restaurants in the city by the way- and Louis Vuitton. When I sent the photos to a friend asking if she has noticed anything similar to these around, I got a reply within few minutes: "I know the  designer for  Karaköy Lokantası. She is my friend. Let me put you in touch!" Oh, maybe I should have asked something else from the heavens!
Her friend, Pınar Akkurt turned out to be not only a very talented designer but also my neighbor. So on a freezing winter day, in a cafe in Karaköy, we had a great talk about art, her exhibition, Gathering  at ArtSümer  and  of course, the city! 
BIO
 Are you one of those who were lucky to find their purpose in life with ease?
To be frank, it has been an easy journey. Since my childhood, I have always been involved in arts, music, and loved working with my hands. When I took the exams of Mimar Sinan Fine Arts Academy, I was admitted into Graphic Design program. All in all, it was the right decision. It has been a rewarding thing in my life. I love my job!
How did you find your way in the sector after your graduation from MS?
In order to make some extra money, I started working when I was a sophomore. I usually worked at the design offices, mostly freelance but always in the graphic design industry. Now, I am a freelancer.
Which means you were lucky to pinpoint your path. We need to underline this!
I am not sure if it was that easy.  One needs to define what she/he wants in life, and then work for this aim with patience and perseverance. At times, I have been faced with challenges, setbacks and felt indecisive and still I am.
I have always been doubtful about the creative atmosphere of the Fine Arts Academy. Such a creative circle must have been encouraging individualism but on the other hand, with all the distraction, is not it challenging for one to find his/her unique voice?
On the contrary, it is the different perspectives that nourish us.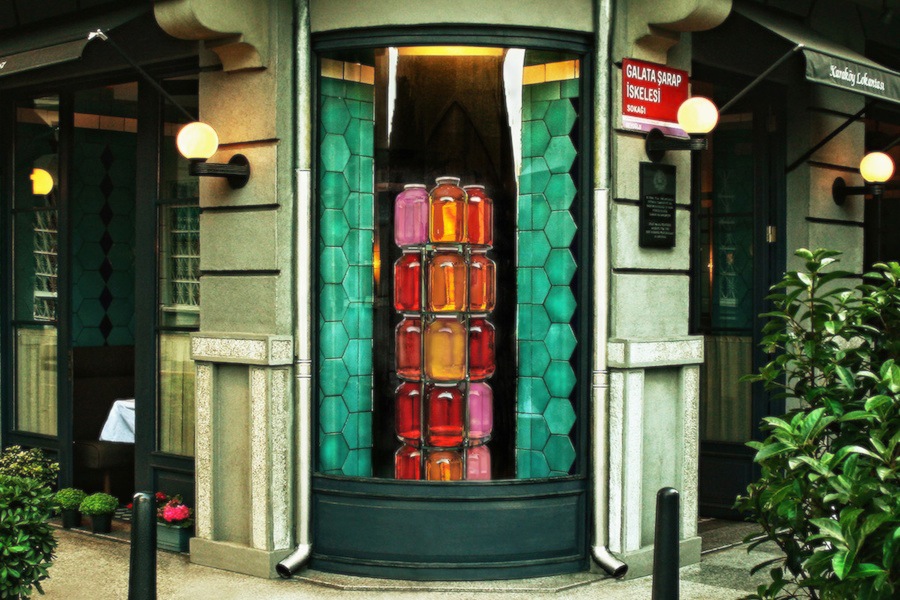 DESIGN
I discovered your work through window displays you design for KL. How did it get started?
The owner, Oral Kurt, had consulted the designer Yeşim Bakırküre about what to do for the corner where olive oil bottles were displayed at the restaurant. So Yeşim asked me if I'd be interested in doing something for the window display. It was such a great coincidence because my mind had already been occupied with window display designs for a while. Imagining a 3D arrangement, I would make sketches of display objects. We had a meeting, and decided on one installation to be displayed for 2-3 months every season and one special installation to be displayed for a shorter period at the New Year's. They did not interfere with the content at all, and entrusted me the corner saying "This is all yours!". I designed my first installation in March 2011. It has been 20 pieces of work in 4 years.
How does the design process work?
My concern was, in the first place, its changeability and sustainability. I limited myself to kitchen utensils so that the design does not lose its relevance to the kitchen/cuisine for it is a restaurant. For each installation, I first draw sketches, and then I try out, adjust one or one of the objects that I will use in the installation. When I have a rough idea in mind, I make a digital presentation. Not any of those sophisticated ones; something that would flash out the concept, its size, and color. I calculate the expenses. When I get Kurt's consent, shopping and production take a start. On the day of the installation, we do the photo shootings on location. I prepare the design of the postcard and send it to the printing house.
Gathering is an exhibition of your installations you have designed for KL. How do you feel about it?
The offer came from the owner of Artsümer Gallery, Aslı Sümer who frequently eat at KL as her gallery is located in Karaköy. She had asked Kurt what happened to the former installations wondering if an exhibition would be possible. Kurt asked me if I would be interested in such a project, which, of course, I agreed to. Instead of taking them from the storage and placing them as they are, I applied the same principle to the exhibition, which is new designs with ready-made objects. My ready-made objects were my former installations this time. I knotted macramé for some of them. I arranged legs for the flowers –cake moulds- that used to be hanging. I increased the number of the objects for some compositions, or divided some into groups and some remained as they were. I also designed a leaflet that included all the photos shot at the location. A colorful exhibition came into being. It was great to see all together.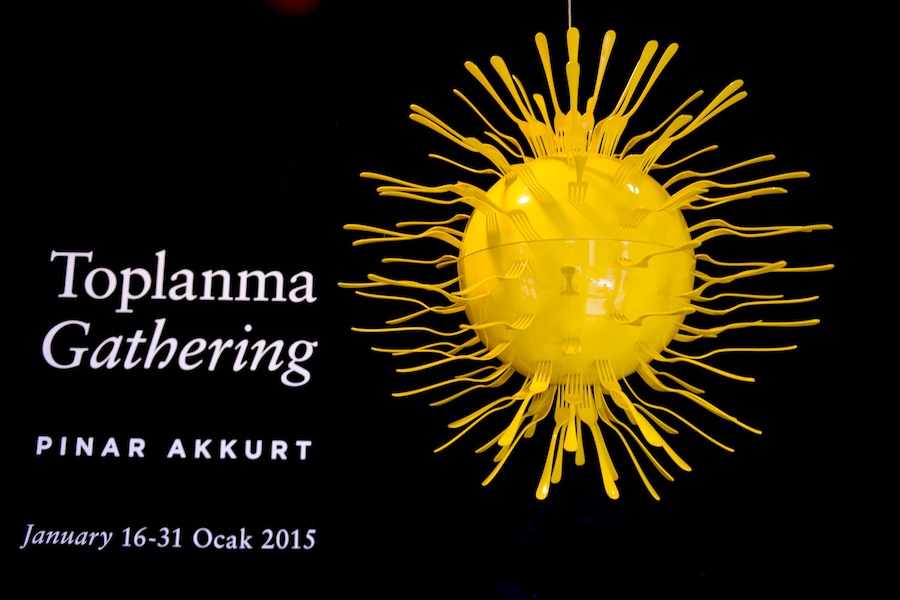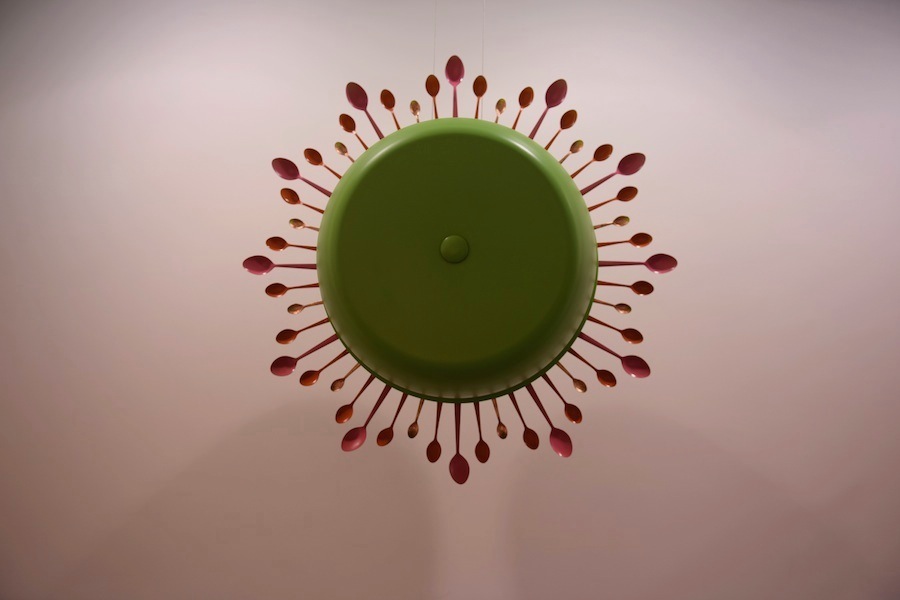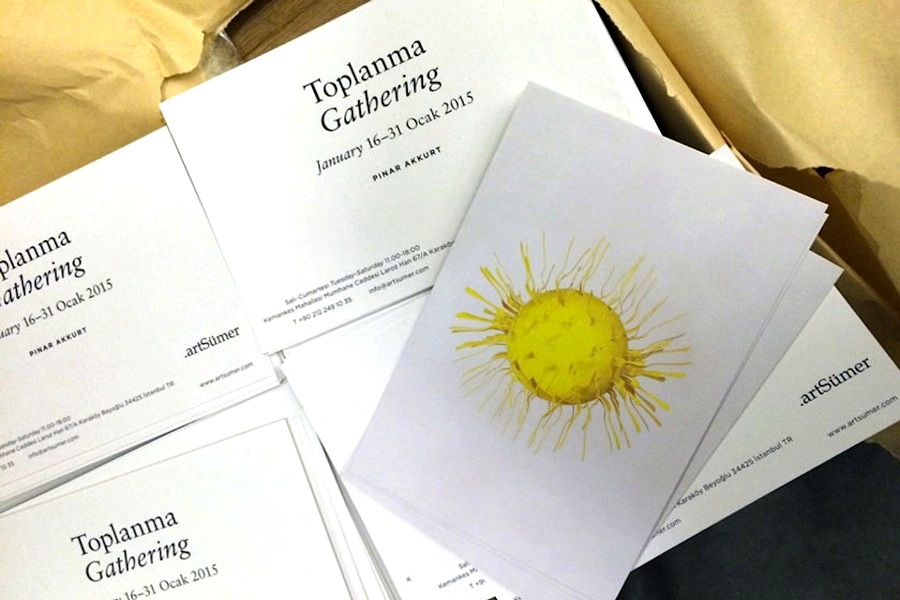 The objects you use for your KL design are kitchen utensils, which means everday objects are turned into an art work. I wonder if there is no clear-cut line in between art and life.
My works stand somewhere in between art and design, I believe. They bear an aesthetic value within, true, but they do not come out of an individual urge to express something. For instance, I am not obsessed with kitchen utensils. I use them because the concept calls for it. At the academy, we were taught the difference between art and design is that art arises from an individual concern whereas design from someone else's needs. Today, I feel there is no distinct line between art, design or science, for all is a part of life.
Pickle jars, pans, straws, and rolling pins… anything we would use in the kitchen is present in the installations you designed for KL. When you are cooking in the kitchen, are you likely to be distracted by your next design? When you are chopping something, for instance, do you get inspired by knives and decide to use them for your next work?
Yes and no. My mind is busy not only in the kitchen; I am a multi-tasker. Yet, I concentrate on what I am doing. I think I am more concerned about working out new recipes, ingredient combinations, and spices while chopping something.
The window displays in Istanbul are unfortunate works of designs. Isn't it a bit odd that a restaurant commissions such a work of art even when retail fashion brands are not bothered to invest into window designs to display their products?
I totally agree. This is all about the owner's open-mindedness and vision. They entrust the job to someone professional and never interfere in. He thinks everyone should do what he/she knows best. As far as I have observed, they have such a relation with all their employees.
Any inspiring window displays you have come across in Istanbul? Do the big brands, for instance Louis Vuitton, have a standard window display or do they come up with a different design in different regions/cultures?
I am not so sure about it for I do not move around so much. Because I live in Teşvikiye, I happen to see many window displays in this neighborhood. LV is generally good. They probably have a designer team and use the same design everywhere as far as I have seen. Hermes and Chanel are good, as well. I remember Beymen having good displays once upon a time; they probably used to dedicate more time and budget.
What does a window display contribute to a product? What do you intend it to contribute while designing it?
It gives an idea about the interior. It becomes a subject of conversation. It creates curiosity and makes people follow. It creates a bond between the customer and the venue. It consolidates the corporate identity. It makes passersby stop to look, and smile and feel good.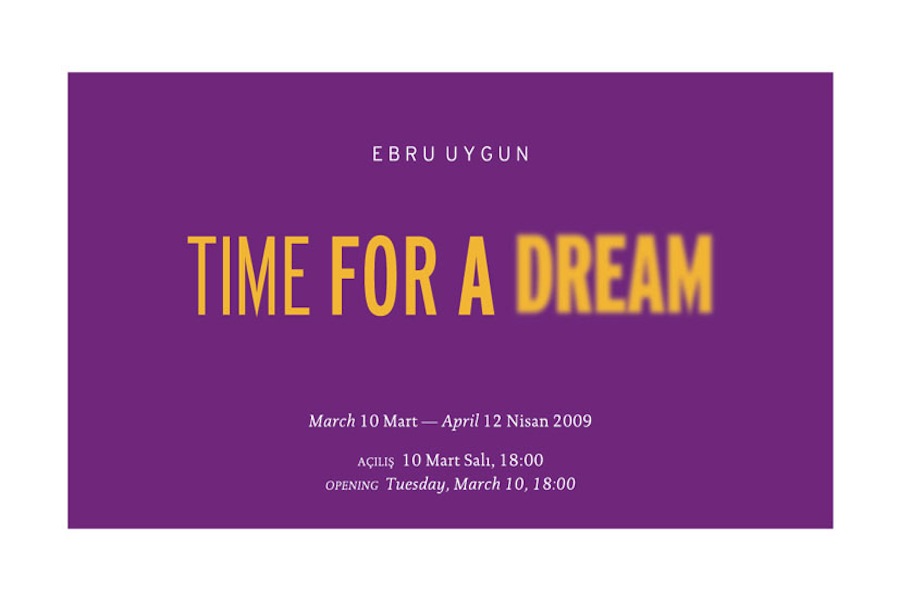 What else do you design? What do you love designing most?
I design products. Sometimes I collaborate with architects on installations, and of course I continue to do graphic design. I have a holistic approach to design. If it gets me excited, I am not picky about what to design. It could be product design, book design, installations, photography, and the list goes on and on. I love what I am doing.
Which one is dominant in your designs, color or form? or both?
I consider both as one entity completing each other. The works I do for KL are colorful because the venue has no color but turquoise tiles, white table clothes and dark color chairs. For Bahane at Arter  -Space for art- last year, I used black, grey and cream in my furniture interventions so that they were not lost in the colorful background. I wanted to highlight my interventions in such a way. Depending on the need, one could be dominant over the other. But personally, I cannot deny I am so fond of colors.
What kind of a project was Kiss of Life  for Bahane?
The second floor of Arter, the contemporary art gallery, was turned into Bahane, a communal space, on 15.11.2013-12.01.2014. A venue to chill out with books, movies, music, refreshments and the Internet. I was invited to do something by İlkay Baliç and İz Özat, who conceived the project. Given the subject matter of the current exhibition and Bahane, I was expected to produce works of art that underpin such concepts as transformation, adjustment and appropriation. They were to bring together the furniture to be used by donation. My suggestion was to convert the furniture by making adjustments. Because they start a new life –I either changed their functions or repaired them, I called the project "Kiss of Life". It was a intense 10 days of work but I thoroughly enjoyed it.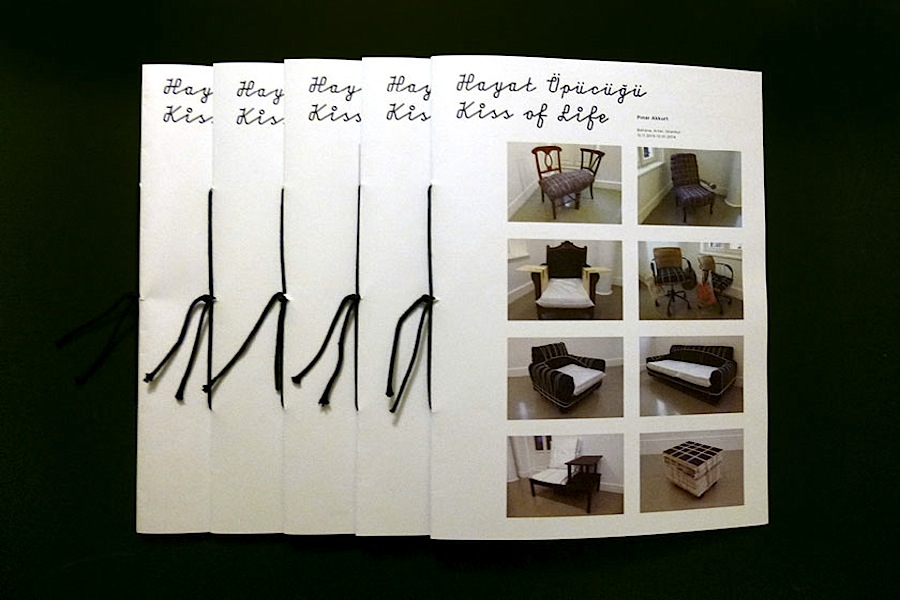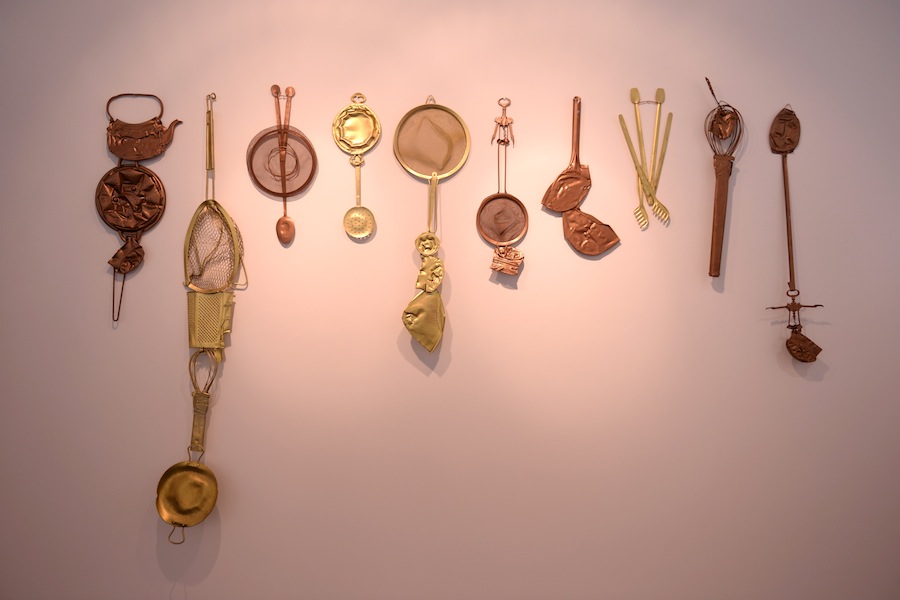 Designs on paper or on pc definitely require some skills and talent. Yet, I feel working with objects requires some know-how as well, right? As in the works of pressed utensils? Do you receive help when you are working with the material or self-teach and apply it yourself?
Both. If it is something that I can do, I do it myself. If it is beyond my skills, I get it done. Using drawings and explanations, I explain the task to the ironmonger I work with. They produce it in the workshop. I am not doing the work in the workshop but I have an idea as to the limits of metal, I have learned a lot about what to do and how to do.
Last summer, I had the opportunity to get into woodworking with a friend who produces beautiful works in his studio. We were like "Why not design and create things together?" I got to sand wood, use several types of woodworking saws, and learn about wood. The year before that I went to a pottery atelier where I was introduced to clay. I tried the potter's wheel and moulding. I even have plates at home, which I made for myself.
A short time before I opened my exhibition at ArtSümer, I was into macramé. I was watching videos online and teaching myself how to do it. I thought it would be appropriate to make use of it for the exhibition and I improved my skills during the preparation stage. Jack of all, master of none. What matters most is the possibilities of a given technique, and having an idea about what to use and how to use it. It is like getting my library together.
You worked with the designer Bülent Erkmen, created your own brand -2mikrop- with Ulaş Uğur, and also worked for individual and corporate clients as a freelance designer. All must have been very self-fulfilling in one way or the other. Now, what's next?
Ranging from large-scale clients to small-scale enterpreneurship, my experience in the sector has been very diverse and rewarding. At Bek Tasarım office, I was involved with designing books, magazines, catalogues, and leaflets for big corporates. As for 2mikrop, it was a product-oriented initiative that the two of us -Uğur and me- were completely in charge of everything at every stage. What I am doing now adds up to my whole experience in the sector but the emphasis is mostly on the venue and the product.
Is it possible to purchase your design products on your web site? 
I will be opening my online shop very soon so I am working on the products and its technical infrastructure. Only wooden designs are available for sale on my web site. Products designed by 2mikrop are no longer sold. Once, they were on sale at Moma stores (NYC, Tokyo, Seul), Magma in London, and Istanbul Modern in Istanbul.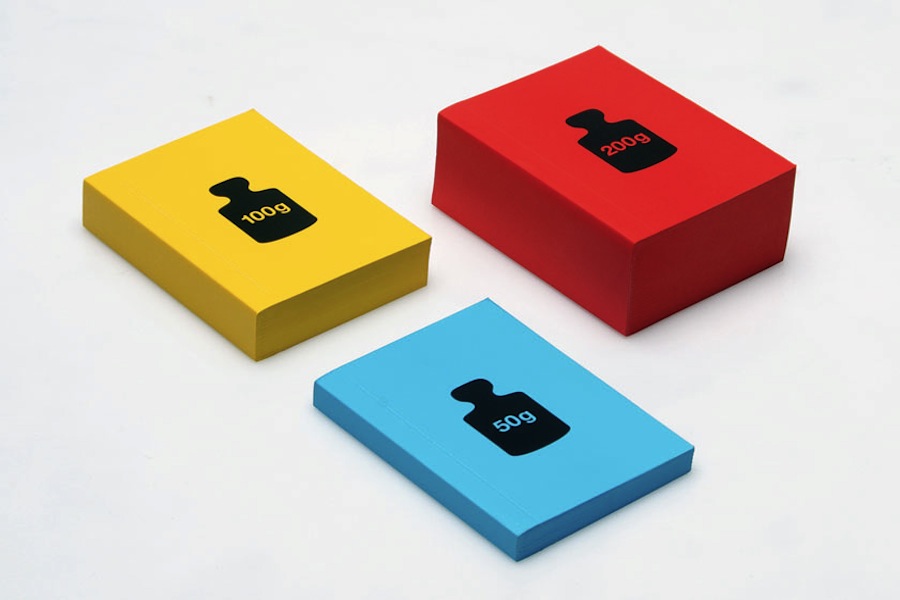 ISTANBUL
You were born and raised in Istanbul. What was your childhood like in this city?
I spent my childhood in the neighborhoods of Ataköy, and Bakırköy. Ataköy was home to the first social housing of Istanbul. We lived in many apartments, including 3-storey town houses with big backyards and high-rises in Ataköy. I am glad we did. We enjoyed spending time in the garden, and skating until we moved to Kurtuluş when me and my sister were admitted to the university. This is something you would not be able to do if you lived in downtown.
As time went by, you moved from Kurtuluş to Teşvikiye. How does it feel to be a resident of Teşvikiye?
Very convenient, I should say. Beşiktaş, Taksim, even Karaköy are in a walking distance. Dolmuşes -shared taxis- to Taksim and Eminönü are close to my place. Metro, only a 10-minute walk. My close friends live around here. We have our grocery's, stationery's, butcher's, phyllo dough-maker's in the neighborhood. The Beşiktaş market is set on every saturday, and so close. We still have a neighborhood atmosphere here. I'd love to live in a more spacious place with a garden. But the greatest luxury you could ever have in this city is to get to a place in a short time, and for me to be able to walk. I am so tempted to live on the island, but I know it would not be practical for me. At least, the Maçka park is close by.
What kind of an Istanbullite did the city turn you into? How about the transformation the city has gone through?
The city is overwhelming, I am not so happy here actually. I used to move around a lot. I cannot benefit from what the city offers in the past few years. It has turned into a densely packed construction site. No respect to its history, historical sights or residents. I have no idea why zebra crossings still exist, no one stops at them? It is an expensive and challenging city to live. Nevertheless, I am here because of job prospects and my circle of friends.
But on the other hand, Istanbul's becoming a construction site has turned us into politically conscious residents, hasn't it? It made us question what it takes to be a urbanite, right?
I know that. There are far more conscious people who stand up for their rights. On the other hand, many things go stray.
Any other city you have in mind other than Istanbul?
Overall, I like nordic countries and their designs. I'd like to stay and work in the Netherlands for a while. Let's see what life will bring.
In terms of design, how does Istanbul inspire you?
I suppose Eminönü and Karaköy are the places that offer a lot of inspiration material-wise.
Something beautiful you have come across lately in the city?
Impossible to come up with anything; a sense of tackiness pervades the whole city.
What's your definition of a perfect day in Istanbul?
It depends on your mood and the weather. Sometimes it feels great to go to the Maçka park and idle around all day. Sometimes, it feels great to explore new places in an unfamiliar neighborhood. In winter, a fancy dinner could accompany an inspiring exhibition. On a sunny day, a boat trip to the islands is an option. There are plenty of things to do, and there is much more than just one perfect day in Istanbul.
LINKS
Yazının Türkçesi: Naia Mundi'de.
If you cannot get enough of her works, check out Akkurt's web site, pinarita.com  and her instagram account, pinarita. 
While in Karaköy, pop into KL to see her current window display design.
Her online shop- Pınarita shop– opened in July 2015. 
Photo credits for
KL window display: Yıldırım Evren
Product design: Pınar Akkurt
2mikrop product design: Sezer Arıcı
Exhibition: Nihan Vural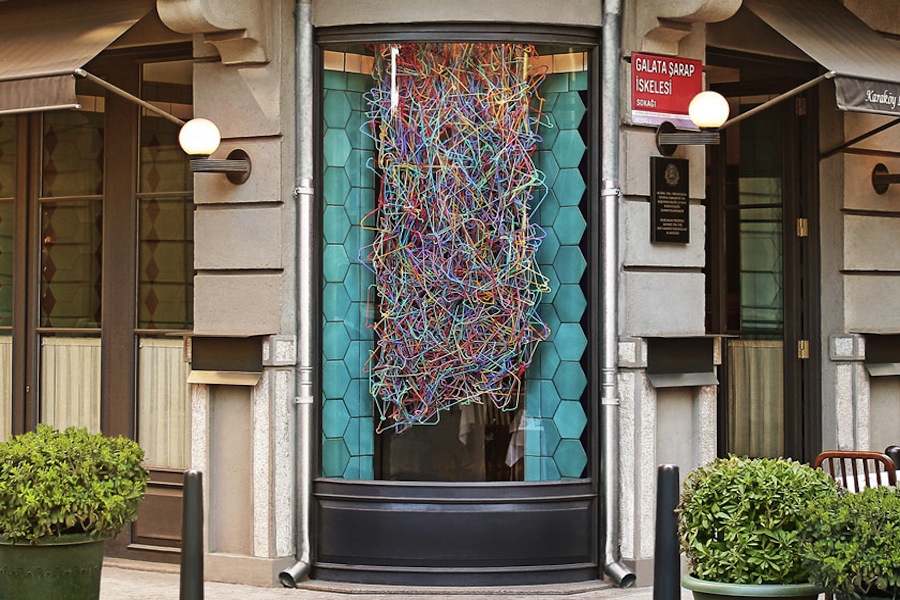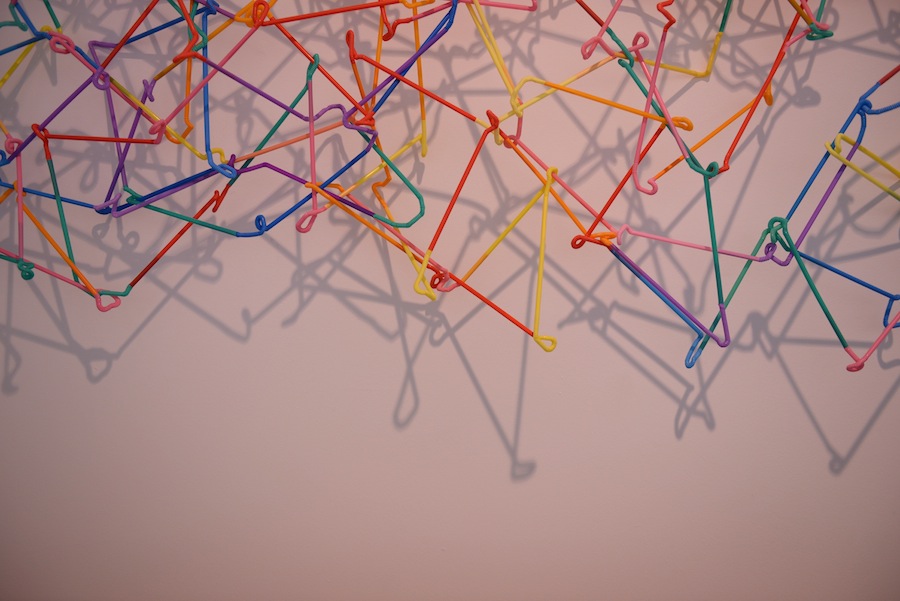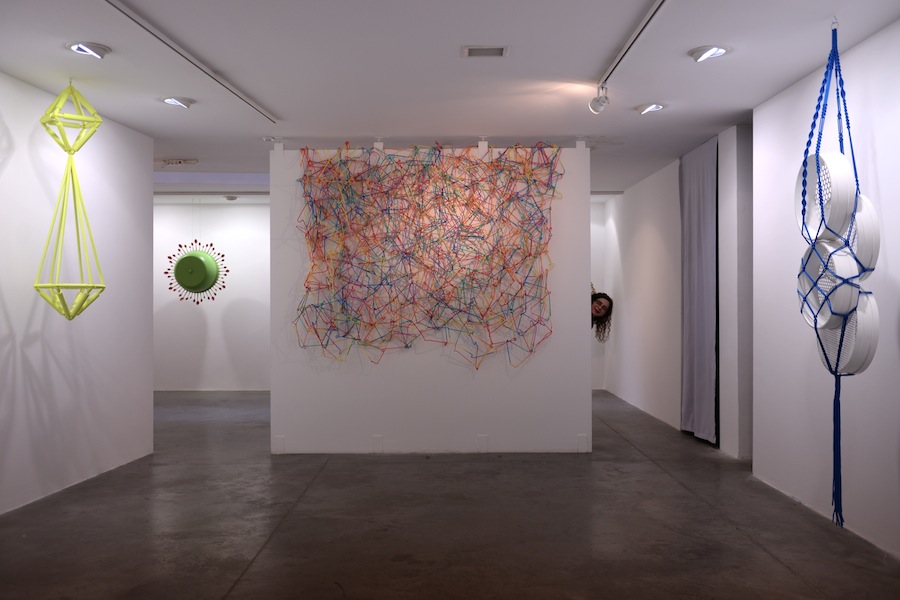 Tags:
Artsümer Gallery
design
exhibition
Istanbullites
Karaköy
Karaköy Lokantası
Pınar Akkurt
restaurants
Teşvikiye
window displays