We all know Istanbul  is no flat Dutch city… This is the  legendary  city with seven hills, at least the historical peninsula. Though I  wish it were flat for it would make cycling  a part of our urban life here. What a relief  would it  be for us- poor Istanbullites who spend at least (!) 3 hours commuting packed like sardines in public transport every day! 
Besides  its ruthless topography, it is still a crazy idea to be riding in our concrete jungle, where tough Istanbullites, consumed by the car-driven culture, dismiss the cycling culture as sissy! It first started out as a decorative item, but now many crazy Istanbullites are embracing a bike-friendly urban life and riding for  recreational use, if not for commuting. As romantic as it may sound, Istanbul's infrastructure cannot accommodate the needs of its ever-growing population, let alone the demands of bike-lovers. Despite the lack of infrastructure, social acceptance and  road safety, I cannot deny  that cycling as a way of urban life has been charming us more than ever.
And… I am planning to get one very soon!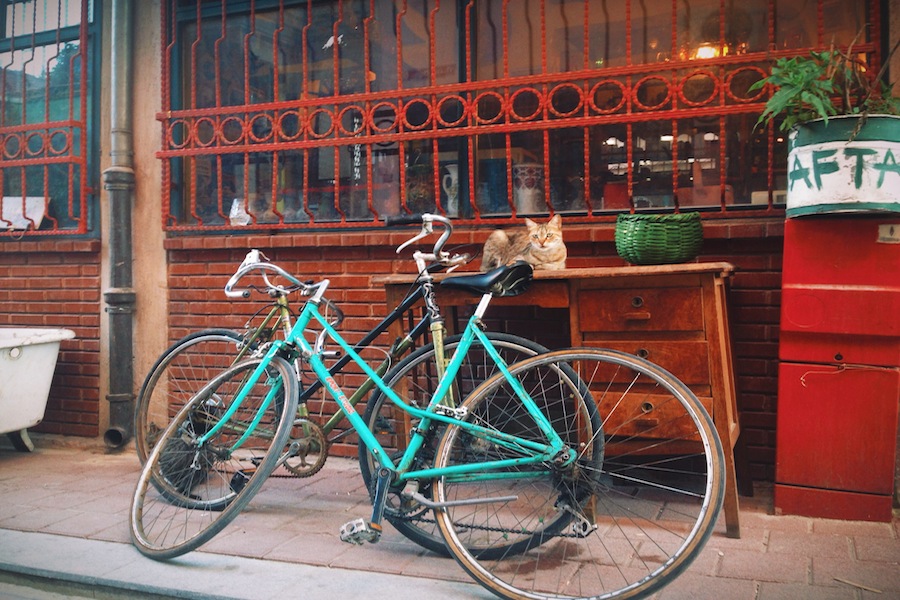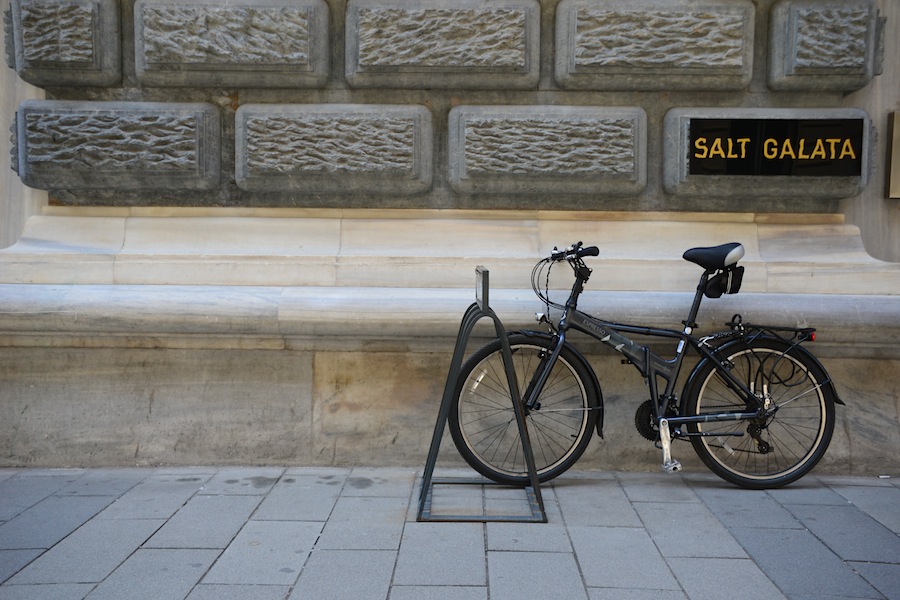 Tags:
bikes
Fener
islands
Karaköy
pier
SALT Galata
urban
Yeniköy