In the first part of the interview with the photographer Ceren Salman, we discussed the city's ephemeral past while walking in the streets of Fener, one of the oldest neighbourhoods in the historical peninsula. Here in the second part, we cannot help but dissect the city's today and future. I'd love you to view the residents of Istanbul through her lens and to perceive the drastic changes sweeping the city through her words. 
TODAY
How about the current state of Istanbul?
It is still very cosmopolitan, after all. We unfortunately have lost many of our Greek, Armenian and Jewish neighbours. Today, it is cosmopolitan in a different sense. A city that is expanding from Edirne to Izmit; maybe as big as 3 cities. As mentioned in the documentary, Ecumenopolis, it is a city without borders. It is a must watch! The rules of the new world order are creating new speculative zones. As a result of the construction of the 3rd bridge and the 3rd airport, the northern forests are at risk! A new city that could accommodate  a million people in the northern part of the city is under way.
Do you have any Istanbul rituals?
We sometimes go on a picnic either at Maçka Park or Belgrad Forest at the weekends. Sometimes Emre and I go to Şile. Especially in winter, it is very quiet. Because it is by the Black Sea, the sea is very rough, but that's so pleasant too. We love going to meyhane, even though it is not that frequent any more. My dad lives on Büyükada, one of the Prince's islands; we go and visit him on the island.
The worst habit of Istanbulites?
Rudeness. Everybody thinks of only themselves. Actually, they do not even take care of themselves when they are walking or driving. We have lost our ability to trust to each other. We are unable to walk safely in the street. Unfortunately, Istanbul is not a pedestrian friendly city. Vehicles dominate the pavements, let alone the roads. It is exhausting to be alert 24/7. I have a project in mind that I want to do as soon as possible: To make a long list of rules- rules for drivers and pedestrians and basic common courtesies and put it online. Whoever benefits from it, it will be rewarding for us all.
What is worth your money?
Yay! meyhanes! If I have money, I would not mind spending at all that day. It is an exclusively Istanbul ritual. Rather than fish, we have meze and raki. We prefer making fish at home- the fish we buy from the fishermen.
Anything that should vanish from Istanbul's skyline?
All the skyscrapers! Those of us who live on the European side are luckier; we have a much better view! Imagine the city skyline the residents of Asian side look at!
The best cheapest thing to do in the city?
Strolling between Arnavutköy and Hisar.
Your favourite Bosphorus route?
The ferry that runs between Çengelköy and Istinye, the one we call the gypsy ferry. Even if you are not commuting, it is great for having a fresh breath of air.
What do you particularly like photographing here?
Actually I was not  very familiar with the city because I had been away for such a long time. Except for Nişantaşı, Etiler, Beyoğlu and the Bosphorus, I would not have wandered around much in the  rest of the city. Since I started writing articles and photographing the city upon my return, I have almost been to everywhere in the city. That's why Istanbul Life magazine has been a great opportunity for me. One gets to know the city and its people only when they go out and communicate with people. Whenever I go out, I get back home happy having met amazing people. The street strips me off my prejudices. Everybody has got a story-it does not matter if they are a celebrity or not. That's what I want to convey in my photos. People carry their past and their concern for the future; I am ready to listen to their stories and write about them. In addition, I want to photograph the buildings that reflect the past because they will vanish very soon. The past, the present and the future; they are all together.
THE FUTURE
What kind of Istanbul do you imagine?
A pedestrian-friendly city, where cars do not park on the pavements. A city with less cars. A city which depends more on sea-based public transportation. We are stuck in an urban transformation nightmare; so an urban planning paying some respect to aesthetics, nature, animals and humans without cunning calculations of how many flats can be squeezed into one building. 
Some neighborhoods are going through a drastic change. For instance, the residents of Balat are concerned that their neighborhood will turn into Karaköy. How can we translate this change in the context of Istanbul?
The situation is not that different at all in NYC, either. It is a vicious cycle: the affordable districts where artists and creative people inhabit turn into popular places soon. Crowds flock in and devalue the area; but at the same time it gets expensive. When it gets expensive, those people go and look for more affordable places. It happened in Cihangir, Çukurcuma and Asmalımescit before. Nowadays, the districts of Balat, Fener, Karaköy, Tophane, Bomonti and Yeldeğirmeni are going through similar transformation. Next in line is Dolapdere! This is sheer greediness! This is what we call gentrification. Whatever happens, happens to its residents. When the rents skyrocket, they leave for somewhere else. Or as in the case of Sulukule and Tarlabaşı, they are forced to leave. On the other hand, who are the residents of Balat? How did they end up there? Balat used to be an old Jewish neighborhood. Where have the Jews gone? It is always a matter of new owners!
---
You might also like..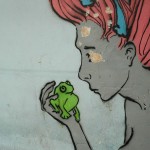 Urban Transformation Projects #3 

we came across some of the best graffiti art in the city painted on the half demolished buildings… Read more
---
When people can't get rooted in the city, they cannot claim ownership, right?
Exactly! The demolishing of this or that building does not mean anything to people because they do not have any memories, they do not feel connected. For instance, Istiklal Avenue is going through a ruthless transformation at the moment. Old historical buildings are handed over only to be converted into hotels or shopping malls. Big money is involved in it. What can we do in a system that favours only itself instead of preserving its history and city?
We complain about the city, but on the other hand, it offers young people such a life that is hard to envision in small conservative towns. They can easily get anonymous in a city of 20 million, right?
If we are to give people an opportunity to lead a higher quality life in an egalitarian and free society, I believe no one would be bothered to move somewhere else. I am sure that they feel the same way I felt in NYC- a lack of sense of belonging and that their hopes to return are still alive. We need to give equal opportunities to people. As a social state policy, people should have the right to have a say, the right to questioning and the right to leading a dignified life. Just wishful thinking…
The word is that Turks emigrated all the way from Asia. How about finally settling down?
When the city's future is concerned, how pessimistic and how optimistic are you?
How worse could it get? Many people spend almost 3.5 hours or maybe more commuting. The air pollution is beyond any acceptable limits. The fear and possibility of an earthquake is imminent. Can we talk about happiness and productivity in such an atmosphere? That's why remigration has already started! People want to escape to small towns on the Aegean or the Mediterranean. The word is that Turks emigrated all the way from Asia. How about finally settling down?
Do you think you will live here all your life?
When I was a kid, I thought there was nowhere else I could live. That was how much I loved this city. Maybe despite the 17-year break or because of that break, I was actually happy until a few years ago. I felt good when I walked down to the Bosphorus; which still chills me out. I don't think I can live in a city which is not located by the sea. The sea is a must for Istanbulites; we need to see the sea when we look out of the window, even if it's just a small part of it. Now, I feel different about this city; it wears me down. I think I will leave this city one day. I am upset with the system, which eats up us all, not the city itself of course. At the end of the day, I love Istanbul! As I always say, the city will take revenge on us one day because of the way we have been treating it. We'll see when and how.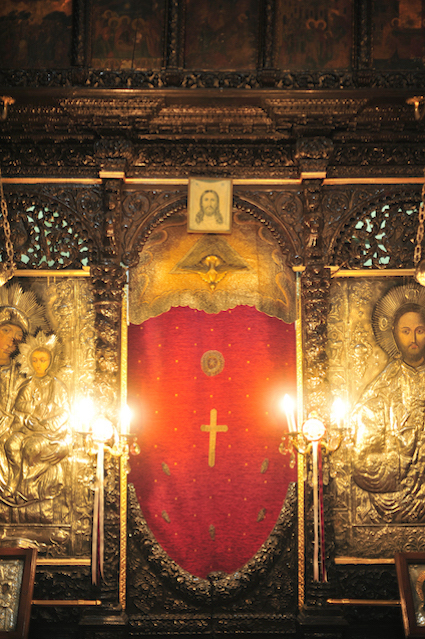 LINKS, CREDITS AND FURTHER READING
Exclusive Fener photo album-Photo credit: © Ceren Salman
Interview with Ceren Salman part: 1 The City's Past
Ceren Salman Photography: Facebook page and  Instagram @cerensalman @visionartsy 
The documentary Ecumenopolis: the city without the limits- trailer and film (with English subtitles)
Tags:
Balat
Bosphorus
Fener
gentrification
Karaköy
New York
rituals
Saturday suggestion
Sunday suggestion
urban transformation