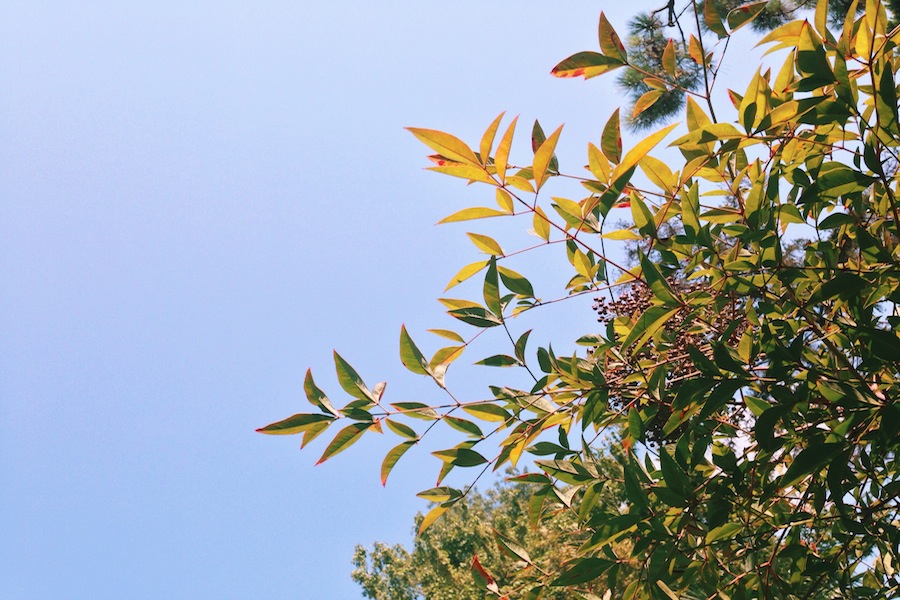 Sabancı Museum, a cultural venue established by one of the leading philanthropist families of Turkey, is mostly well known for hosting  world-class exhibitions like Miro, Kapoor, Beuys, Monet and many others. Many of us dismiss the beautiful botanical garden of the museum, designed by the garden designer  Ermanno Casasco with the help of Istanbul University Faculty of Forestry, though.
And the bronze horses of the garden
Ask any Turk of the horses of the Hippodrome, they  will  immediately get  grumpy  about the horses that  ended up at the San Marco square (then moved to the St Marco Basilica  given the effects of weather conditions)  in Venice. Some sources state the origin of the horses as Chios. Those four copper horses of Constantinople were sent to Venice during  the Latin invasion of 1204-1260 under the order of Enrico Dandolo, the Venetian Dodge. This was back in the 13th century. Every now and then either the Turkish government or the Ministry of Culture attempts to get back them back from Italy. It seems it is Turks' turn to mourn for their loss.
Good news; one bronze replica of the Constantinople horses is here in the garden of the museum.  You cannot miss it; it is right at the entrance.  That's why the mansion, where the museum is located, is called  Atlı Köşk, the mansion with the horses. Also, there is another horse sculpture near by the mansion. The other horse designed by the French sculpture Louis Daumas in 1894 ended up at Mahmut Muhtar Pasha mansion in Moda though commissioned by another family. The mansion functioned as a premises of Kadıköy High School for Girls, after which Hacı Ömer Sabancı fascinated by the horses bought this one too and brought it here.
The botanical garden
The horses and the art work definitely overshadow this spacious, well-tendered garden with  more than a  hundred  plants, all indicated on  a map and signboards both in Latin and Turkish. The terrace offers a breathtaking view of the Bosphorus especially during the blossoming of Judas trees in spring. In summer, it hosts jazz concerts on sunday brunches and weekly morning yoga sessions for the yoga community.  And also a perfect spot to explore plants with kids.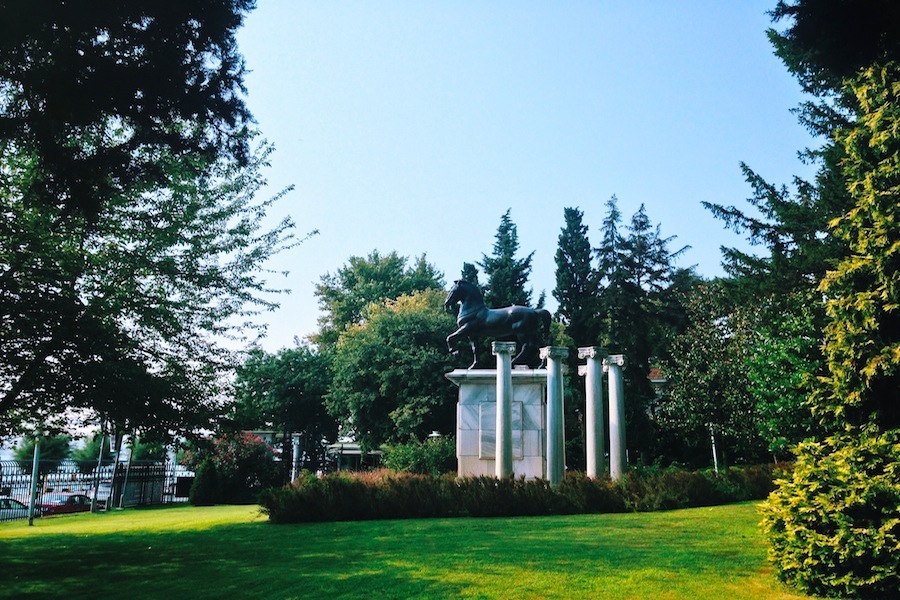 Hydragea Macrophylla (Ortanca)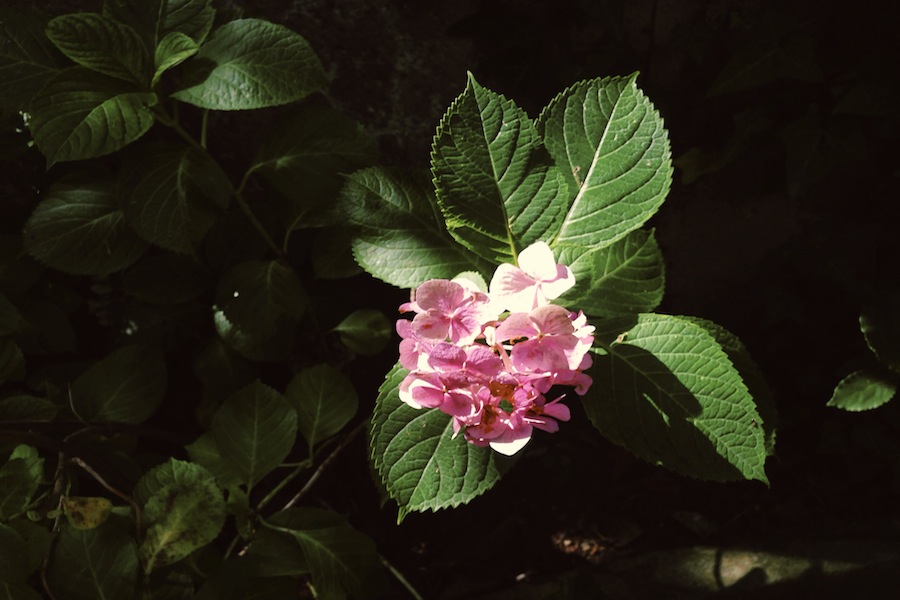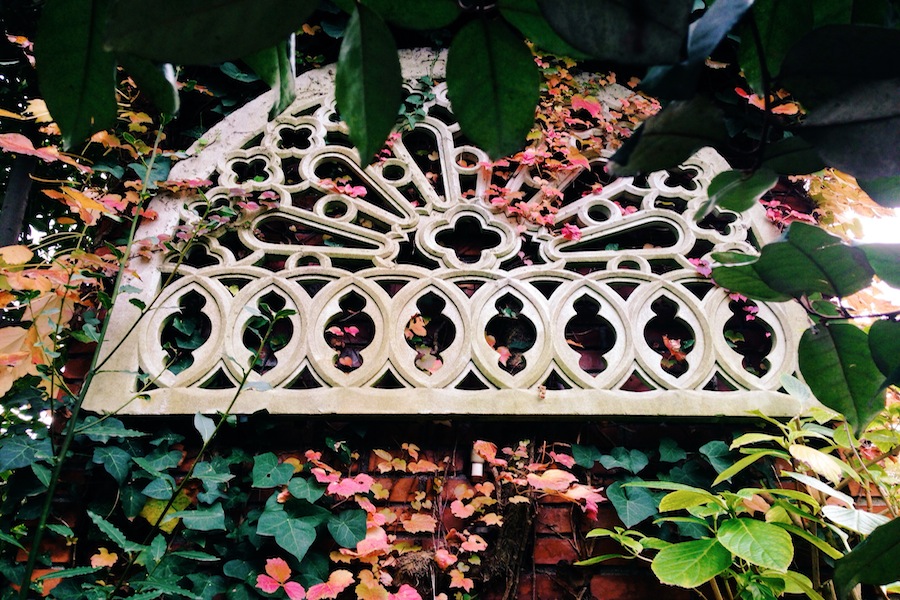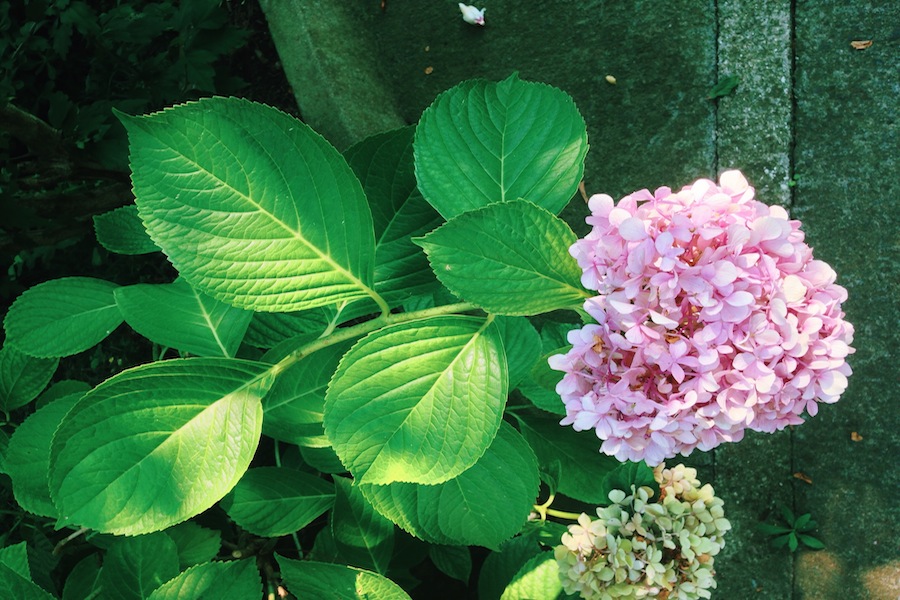 Hibiscus Syriacus (Blush Satin Rose of Sharon/ Hatmi Çiçeği)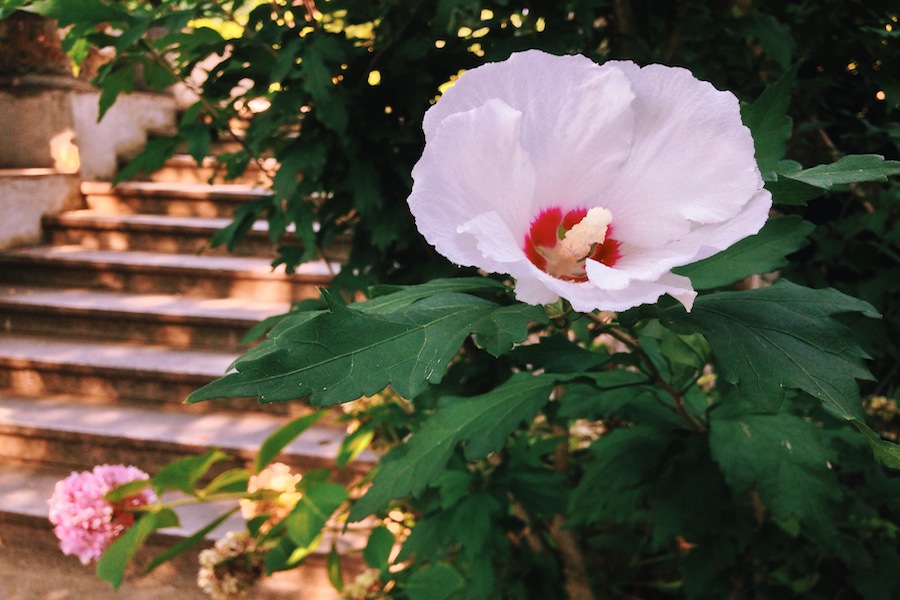 Aloe Vera (Sarı Sabır)
 Rosmarinus Officinalis Prostratus (Rosemary/ Biberiye)
 Buxus Micropylla Faulkner (Faulkner Boxwood/ Küçük Yapraklı Şimşir)
 Acer Palmatum (Japanese Maple/ Japon Akçaağaç)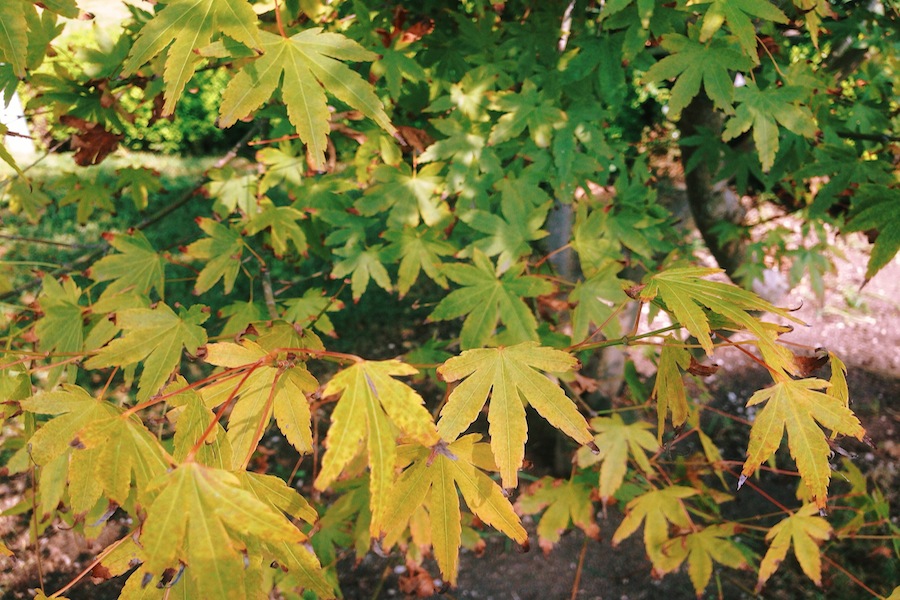 Trachelospermum Jasminoides (Madison Star Jasmine/Arap Yasemini)
Lagerstroemia Indica (Crape Myrtle/ Oya Ağacı)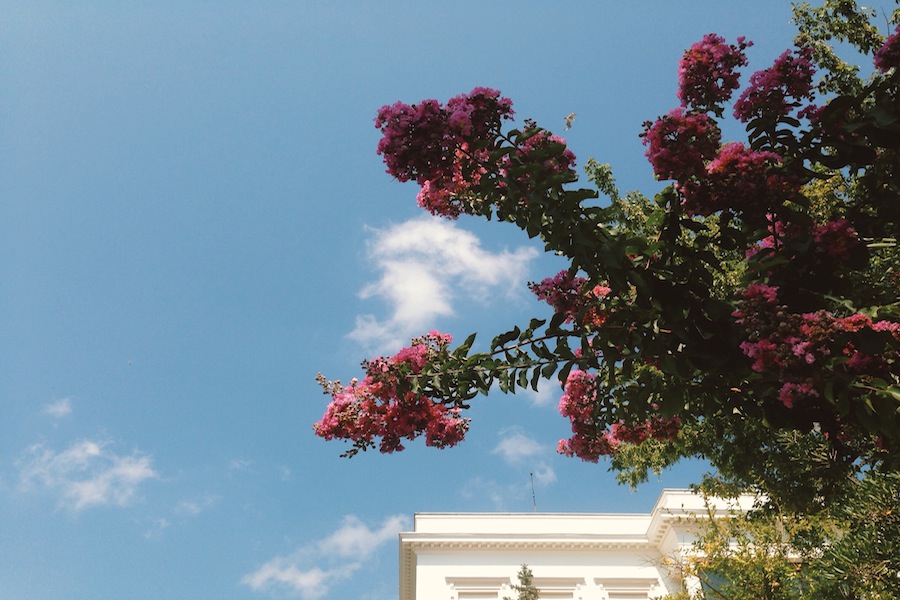 Lavandula Angustifolia (Lavender/ Lavanta)
 Picea Pungens (Blue Spruce/ Mavi Ladin)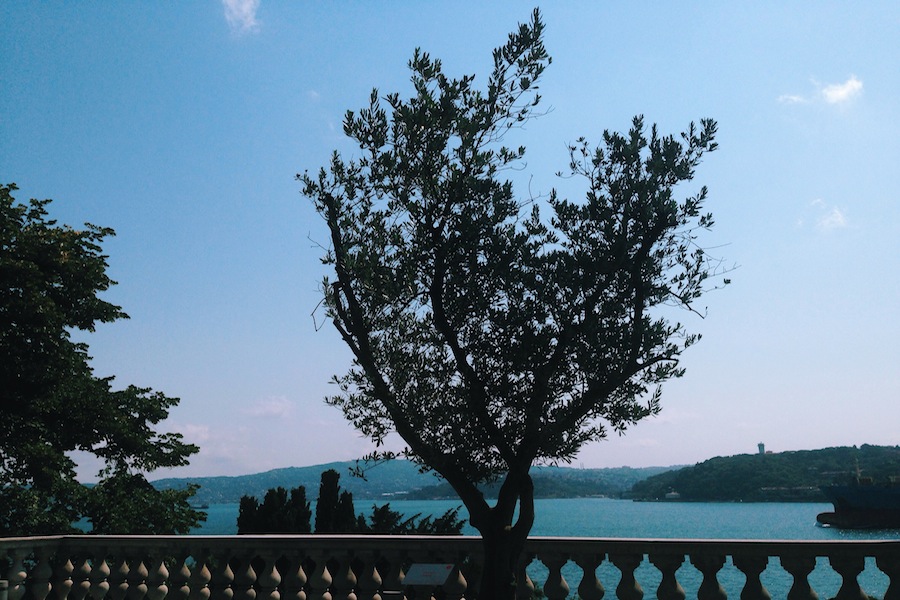 Pittosporum Tobira (Japanese Mock Orange/ Pittosporum)
Pittosporum Tobira Variegata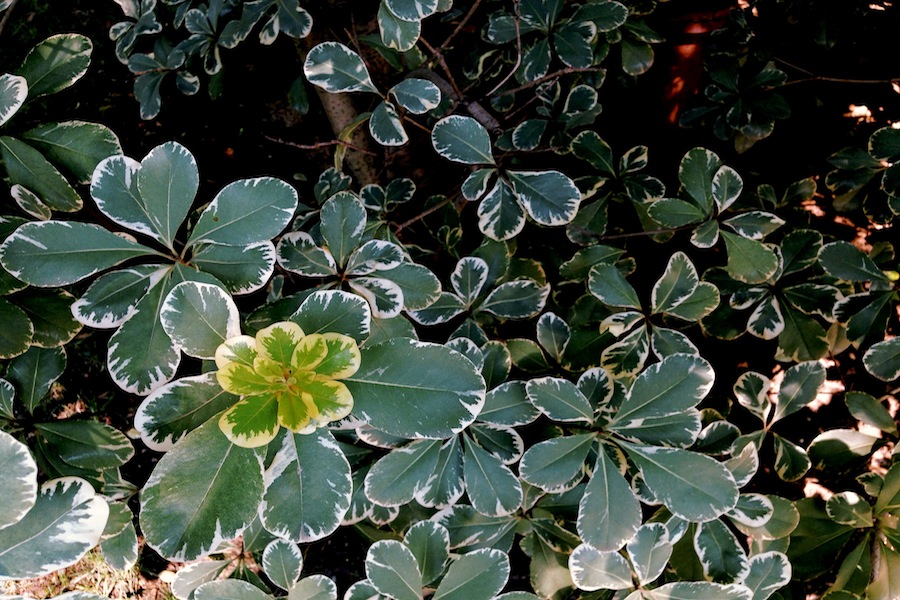 Tags:
animals
Botanical garden
Constantinople
exhibition
flora
garden
horses
Italy
jazz concerts
Kadıköy High School
kids
Latin Rule
Mahmut Muhtar Pasha Mansion
museum
sabancı museum
sculptures
Sunday suggestion
yoga