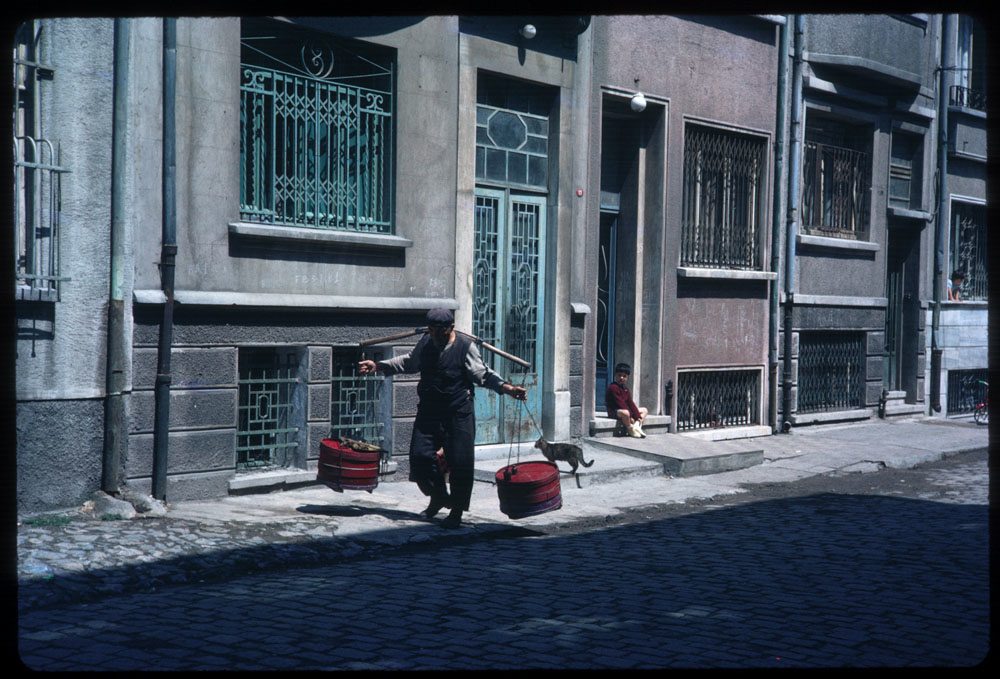 Born and raised in Istanbul, Aslı loves travelling to exotic places. Yet, she says she always comes back to Istanbul homesick. One of my partners in crime, Aslı accompanies me while I am doing field research and we love exploring ins and outs of the city together.
Wish…  the population of the city were only 6-7 million.
What you miss the most is… the sound of silence. The street vendors would walk down the street calling out their wares and the clank of their bells would break the silence.
The scent you love most is… lodos, the southwest wind, which many Istanbullites recognize immediately for it gives a terrible headache.
Your unforgettable childhood memory in Istanbul is… walking out of the house in a bikini to go to the beach in our neighborhood, Ataköy.
Your favorite fiction book on Istanbul is…  The Delights of Turkey by Edouard Roditi.
An Istanbul landmark whose loss I feel sorry for is… the Karaköy Mosque built by Raimondo D'Aronco. It was unfortunately knocked down during the urban planning projects of 1960s.
The most difficult thing to do in Istanbul is… commuting and finding a parking spot.
The most overrated place, I think, is… The Sultanahmet Mosque aka the Blue Mosque. Panorama 1453 Istanbul history museum and Miniaturk theme park are overrated as well. Very disneyeque. Whereas Istanbul's underground tunnels are quite underrated. They are far from being an urban myth.
What do you think about Istanbul travelogue/IST photo walks? Whatever I indicate, you unveil a story lying just beneath the surface. It is like peeling away the many layers of history. Even a snapshot makes the invisible visible to many careless eyes.
Photo credit photo #1: Charles Cushman 
Photo credit photo #2: D'Aronco, Ottoman Architect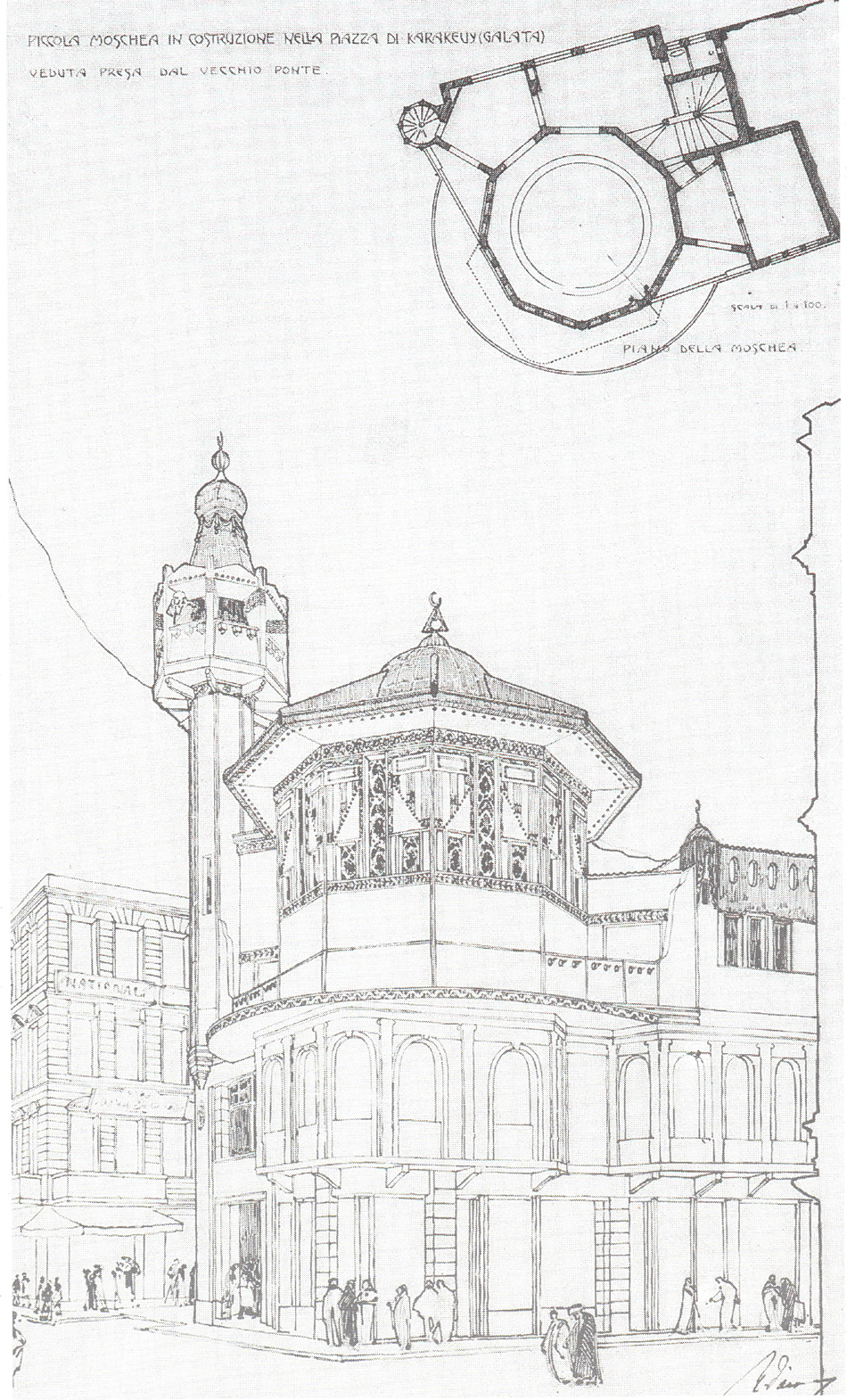 Tags:
Blue Mosque
childhood
documentary video
Edouard Roti
Istanbullites
Karaköy Mosque
landmark
lodos
memories
museum
nostalgia
Raimondo D'aronco
sketches
underground tunnels