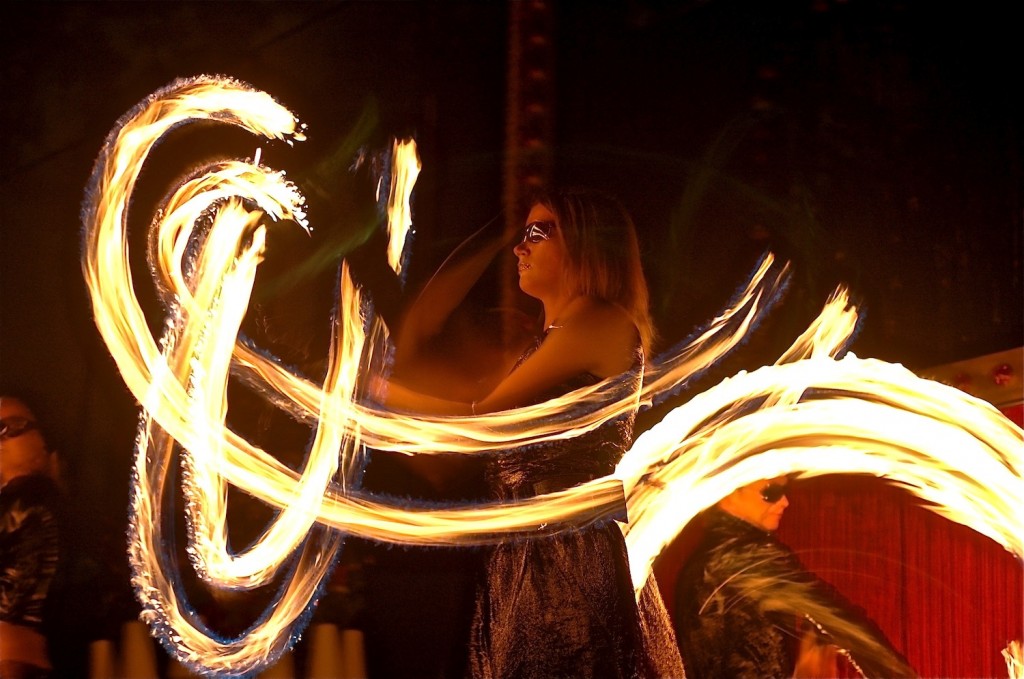 I do avoid promoting a venue or a business for a good reason: there is a good number of magazines & web sites that feature the listings. What I try to offer here is something else: insight into my culture and most of the time; things i am trying to come to terms with. But, Cahide will be an exception.
The photos are from my archive; yet no doubt as a business, Cahide has maintained its name and quality in cabaret shows over the years. I watched a Cahide show more than a decade ago for the first time; I was like who are these on the catwalk? Fellini or Almodovar characters? Cahide is famous for its drag queen shows, more like cabaret shows though. Do not expect too much witty punch lines, mostly lip synching. Still took my breath away. In their gaudy costumes, sky high-heels, gigantic wigs and shimmering make-up, they were outrageous! It was something I would least expect in this sexually-repressed culture, where there are clear-cut lines between gender roles. Where there is no room for in-betweenness. Everything clearly defined for each one of us. We women end up being too feminine; whereas men too masculine. I do admit keeping up appearances is not easy neither for my own sex, nor for the opposite sex. In  such a suffocating culture, we tend to forget to have fun. f-u-n. We take ourselves too seriously! That's why I love masquerade parties, where you are allowed to trespass the borders of your gender and build a persona to your heart's content. It gives us all a breath of fresh air. Self is something that we create every minute with the choices we make, isn't it?
I remember my brother having long hair and wearing earrings and shorts when he was young. His buddy would wear transparent tops of his mum: testing the waters. Doing their best to bend the gender roles imposed upon them. That was quite something back in the 90s. It still is for a conservative country like ours, where boys could be beaten to death for not being masculine enough.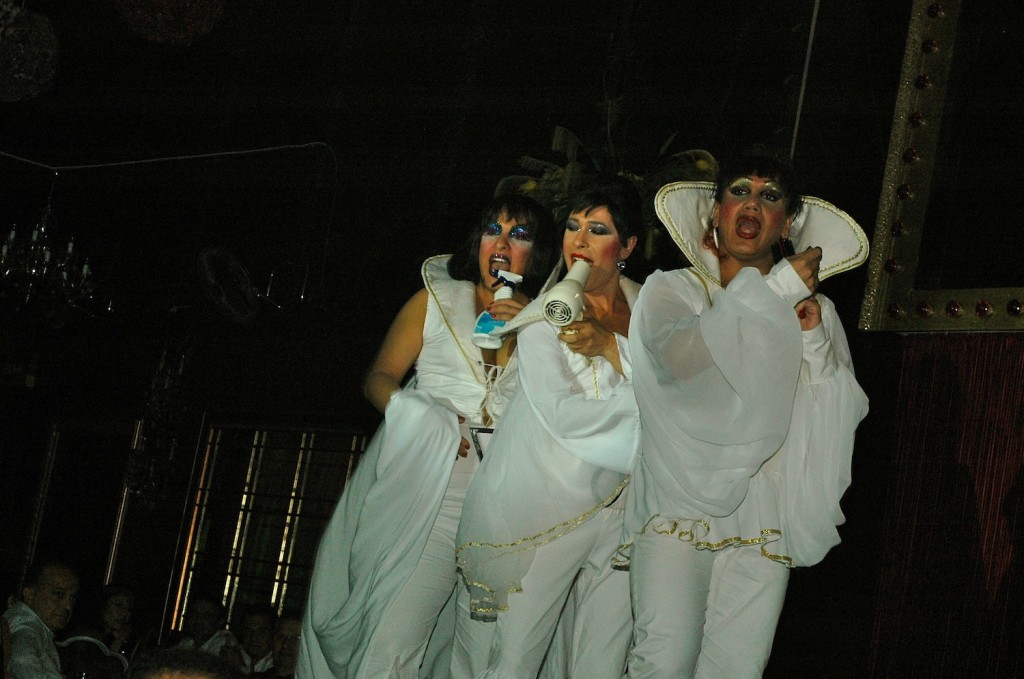 Henna night
What's more striking than the drag queen show itself is the traditional henna nights organized at the venue. Henna night is a way of blessing the couple to-be-married, their love and the marriage. In some circles, the western type bachelorette parties are replaced by the traditional henna nights in unorthodox settings. Did you notice the girls covered in red scarves? They are the brides-to-be. Traditionally, female members of the family and close female friends attend the henna party that takes place before the wedding. Friends are supposed to sing, make the bride cry and dance around her with candles in their hands. Then, henna paste is applied to the hands of the bride and attendees by an elderly or a happily-married woman. Here, you are accompanied by drag queens with henna on silver trays.  No one attempts to make you cry; you are here to have fun:)
After watching burlesque or cabaret shows, I usually have the urge to get right before the mirror for some glitter makeup. Reach for some glamorous costumes. Enjoy being flamboyant. Risk not blending in. Behave unladylike. Feel a bit lighter. Identify myself as a human rather than a woman. lately, I read a trans describing oneself as transdiciplinary "I identify as transdiciplinary- it's a dedicated practice of existing in the world perpetually as myself" Are we really who we think we are? or do we create the self with every decision we make?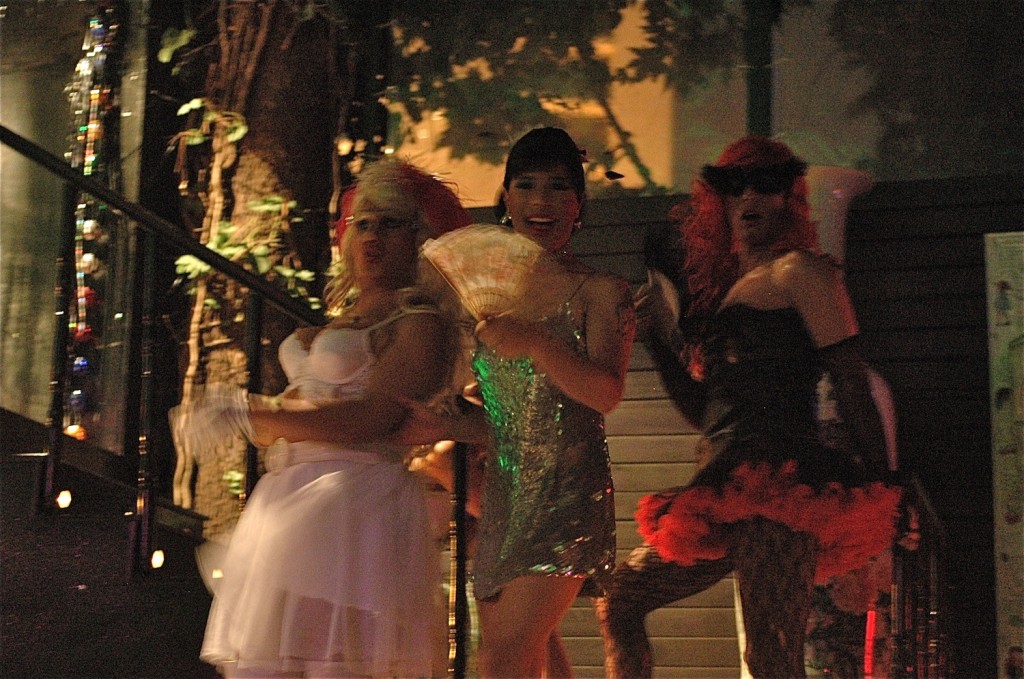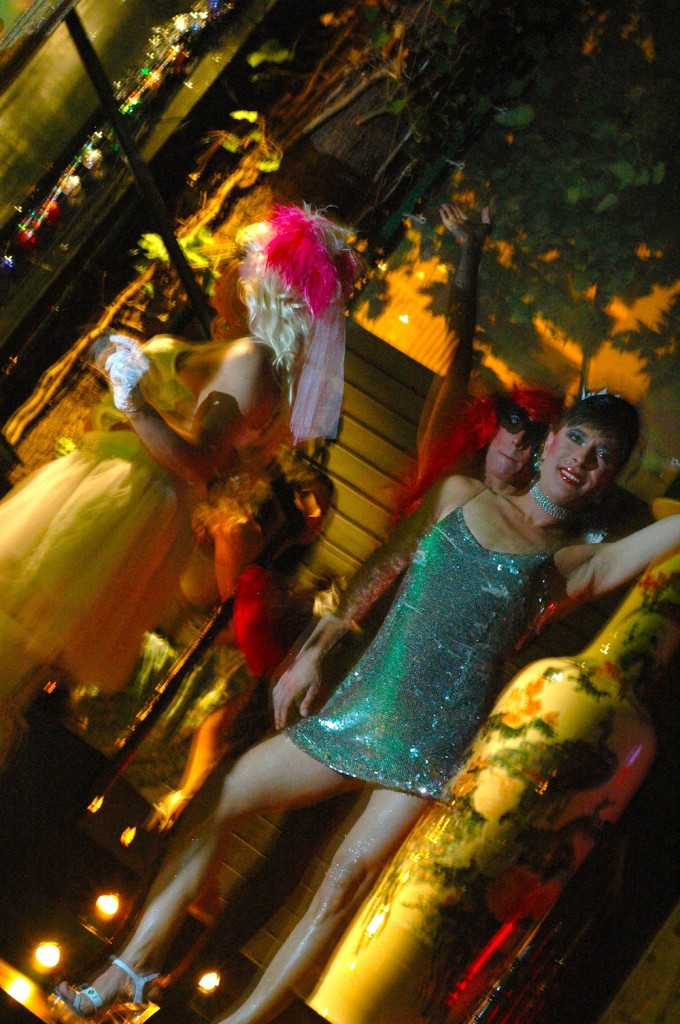 Tags:
entertainment
gender
gender roles
henna night
photo essays
show
traditions