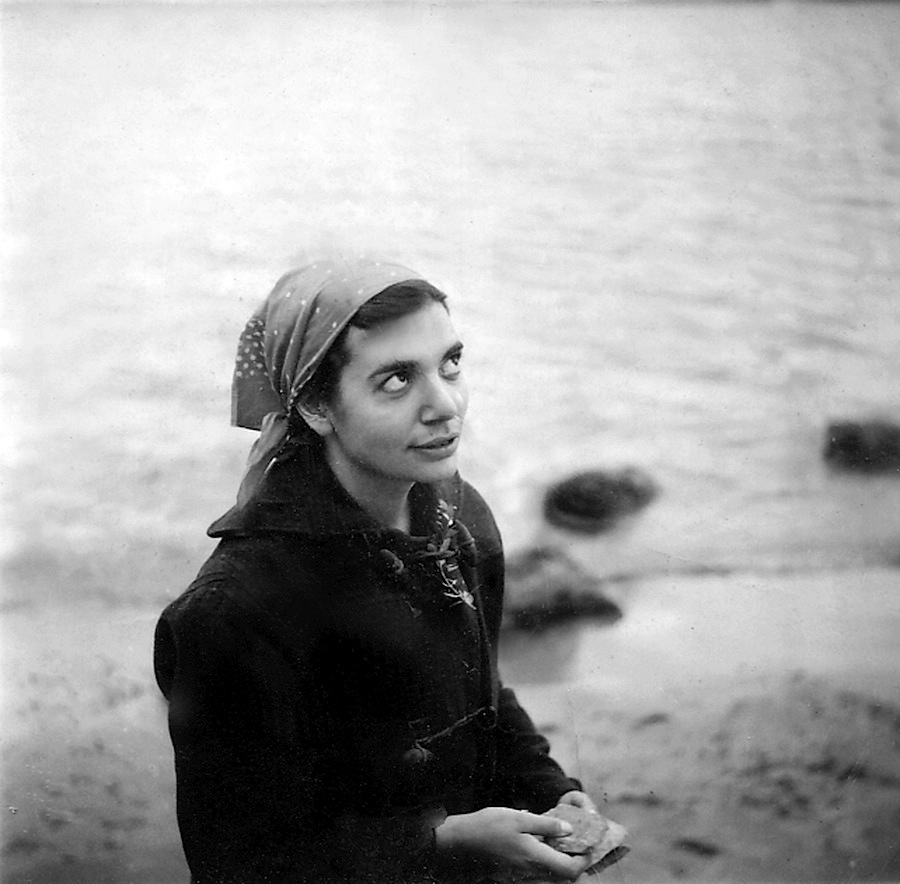 Yıldız Moran… I first heard her name at the Semiha Es Women Photographers International Symposium a few months ago. I fell for her before I fell for her photography. Loved that playful expression on her face. Who was she? Googling her name gave surprising results: the first Turkish woman photographer who received an academic education in Photography (abroad). And the wife of Özdemir Asaf, a prominent poet of Turkish literature. And how come I hadn't heard of her before? It turned out that she gave up her career in photography after getting married to him. The woman in the shadow of Özdemir Asaf. Sad, I thought. I read her saying, "Once a woman  found a father like Asaf for her children, what else would she  want after all?" Hmmm, I thought. Then, when you see her amazing photos, you realize what a great match they are. Both lyrical and condensed in what they are doing.
The ones I picked for you are the ones that capture mid 20th century  Istanbul. This is the geography we are familiar through the lens of Ara Güler, a great photojournalist who documented and immortalized a bye-gone Istanbul. Now a female touch to the same period. Different? I guess so:) No need to dig for adjectives, the photos leave a strong enough impression, especially when they are on a large-scale.
As a part of the symposium, an extensive collection of her work was introduced to Istanbullites for the first time. The exhibition  titled Timeless Photos at the Pera Museum makes you travel in time and place. The photos bear no titles, dates or location. Yet, I wouldn't call them timeless photos especially in the case of Istanbul. This is an Istanbul that unfortunately no longer exists. Period.
Ultra
"To one word
countless meanings when I piled
shall hail to you."
Mythe
"Now no one can give me aloneness."
Özdemir Asaf/ translated by Yıldız Moran
For more  Özdemir Asaf  poetry.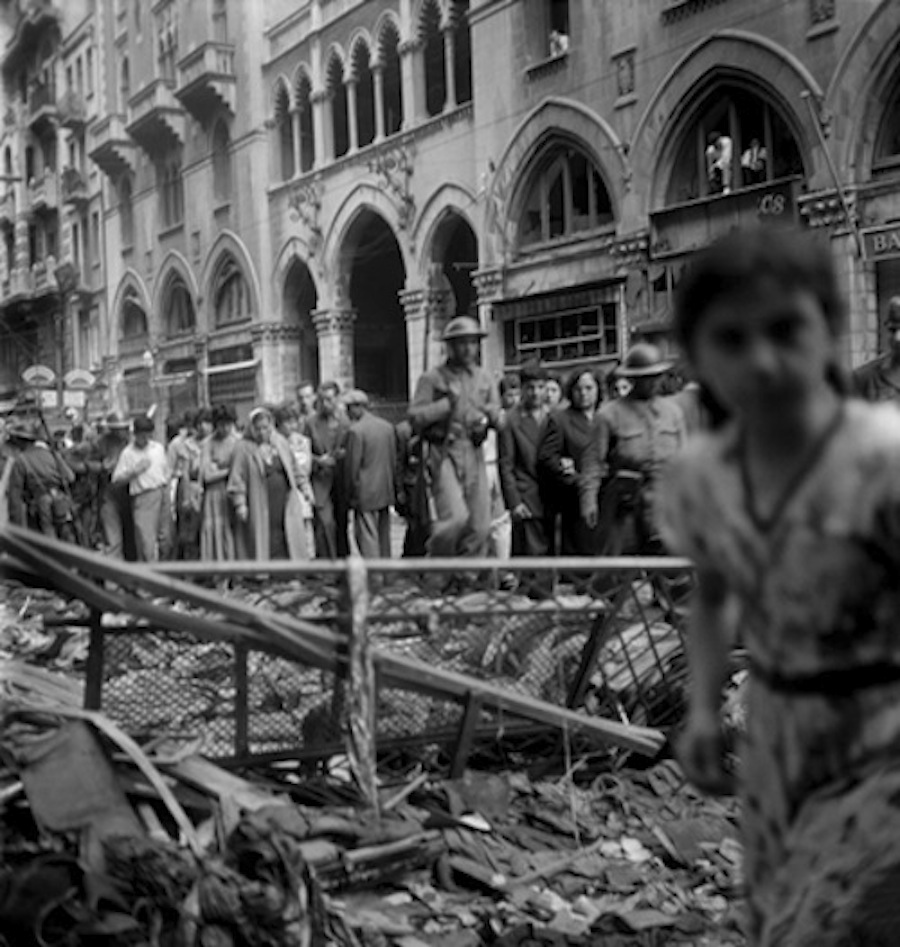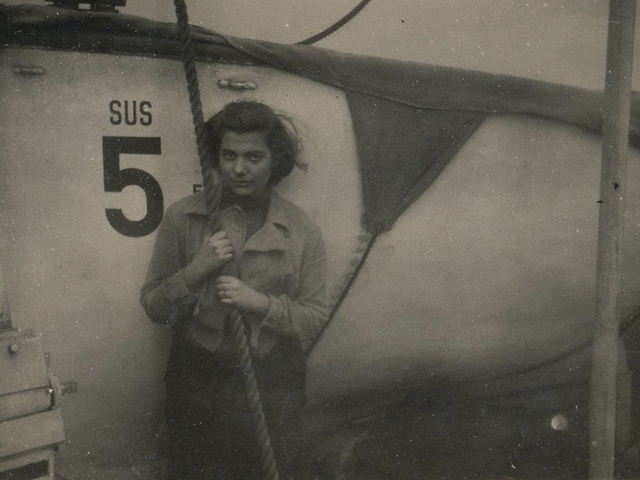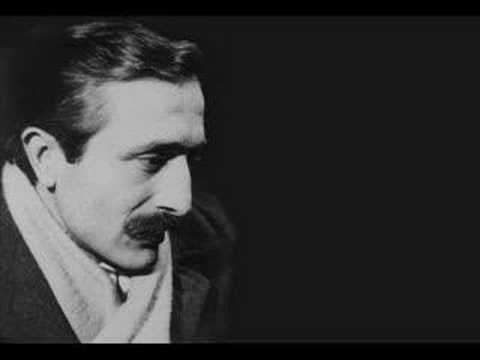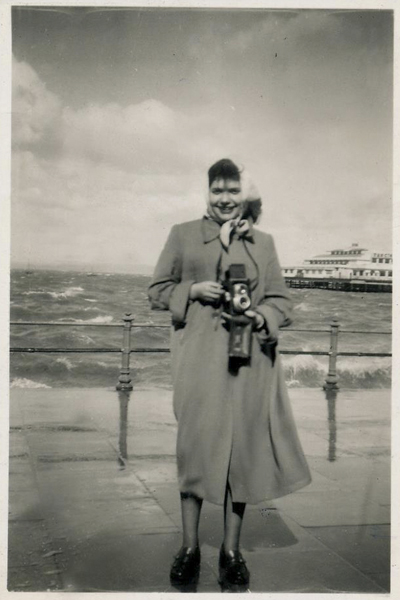 The one above has nothing to do with Istanbul. This is my favorite one.
An earthenware pitcher full of water on a wooden table. 2 glasses of water. 2 cups of Turkish coffee. Two chairs on top of a hill overlooking the fertile valleys of the Aegean land. Islands in the not too far distance. While you are about to make a shot, your beloved turns back and looks at the camera. To smile at you.
What else would you ask for in life after all?
* For  more on  her  life  and  her photography: The lady who touches the light  by Sinan Eren Erk
Tags:
Ara Güler
Özdemir Asaf
exhibition
fishing
museum
Pera Museum
photographers
photography
poetry
Rumeli Fortress
Semiha Es
symposium
Taksim
The Beyazid Tower
women
Yıldız Moran