Photo credit: Adam Rosendahl
I met Adam Rosendahl through 2 degrees of separation. When I had a look at his web page, LATE NITE ART, I immediately knew I wanted to be a part of his LNA in Istanbul. I got in touch with him and then put him in touch with my friend John, the owner of Cibali Arthouse. The result was a lovely arty evening in a cozy studio in the historical peninsula. 
Adam is a social artist, facilitator, and event producer living in Oakland, California. Through his love for visual arts, community engagement, and facilitation in 2010, he co-founded LATE NITE ART, a facilitated workshop that takes place around the world to bring community together using collaborative  art-making, ambient music, to-die-for food, and insightful discussion.
It was a pleasure to photograph the evening- an evening  filled with music, art, inspiration, food & wine, bursts of laughter, coincidences and a feeling of connection. The next day, Adam and I met for a walk in the historical peninsula and we  talked about his workshops and Istanbul in length. You will find below  the interview and some shots from the evening.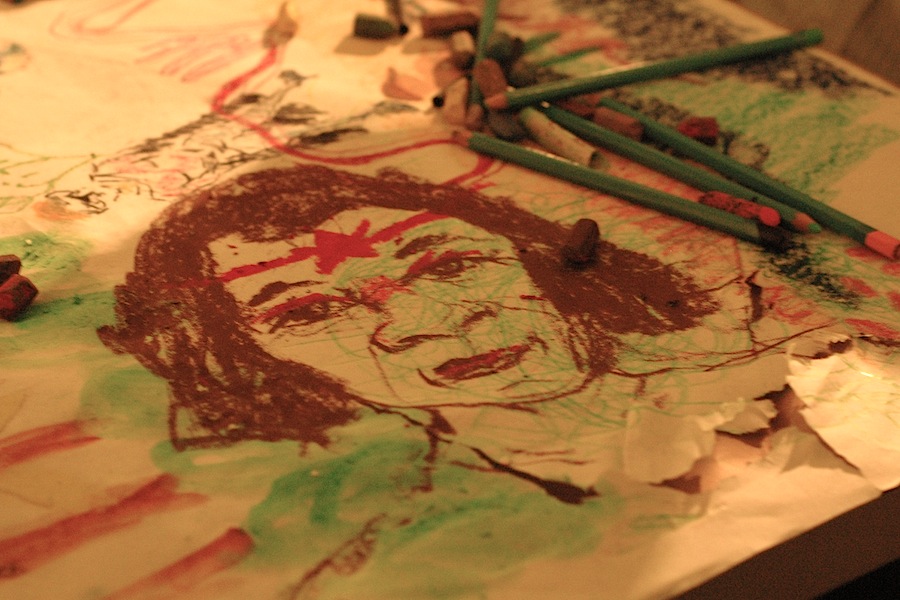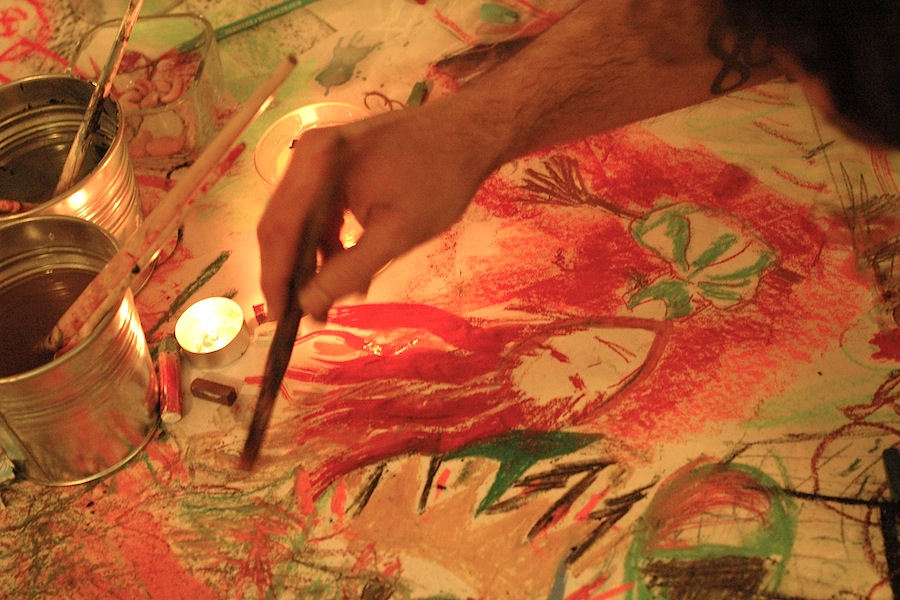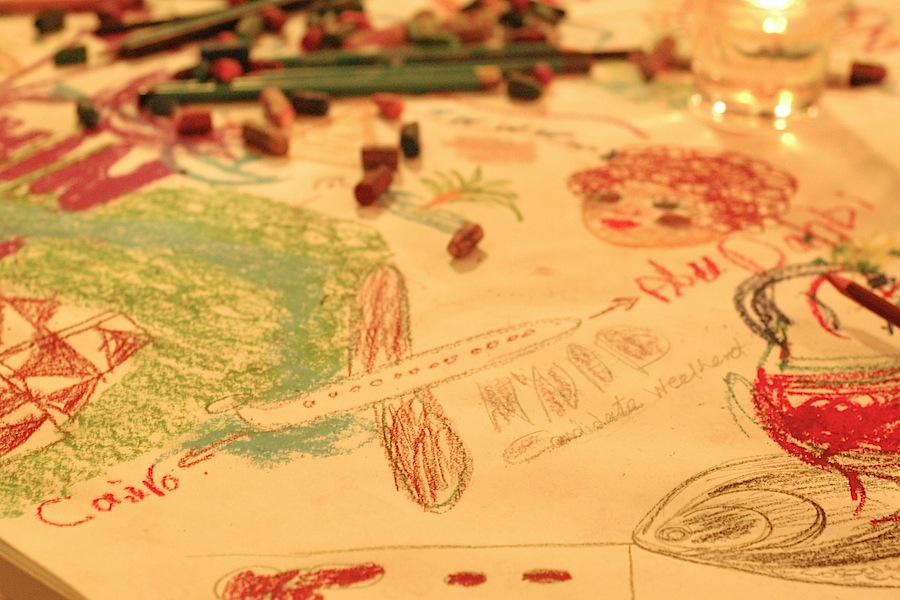 What initially inspired  LATE NITE ART? 
In 2011 I started leading  art  workshops in Seattle at an alternative high school for teenagers who had been kicked out of public school. I found that by combining music, movement (and eventually food) into my art workshops I was able to engage even the most resistant kids in my class. The process of moving around the table gave each participant a sense of anonymity that encouraged creative experimentation and allowed for the release of critical judgment and comparison to others. This idea branched out into more formal workshops and parties, and eventually became the foundation for LATE NITE ART.
What are the goals of LATE NITE ART?
At every LNA event we hope to light a creative spark in each participant. Our goal is that each person leaves the room glowing with a renewed fire to pursue their creative passion.

How do gatherings like LNA inspire a community?
Every LATE NITE ART event draws a diverse array of participants from different generations, backgrounds, and cities. There is a sense of magic when random groups of people gather together around food, art, and conversation. Participants are asked to spend thoughtful time in dialogue and creative expression around issues and questions we do not generally give ourselves time to think about. By the end of the evening each participant has shared stories and dreams, collaborated and dined with strangers, and hopefully made some new friends and connections.
How do you see the art world changing in 2013? Where do  events like LNA  stand in respect to that change?
I see creativity being typed as "extracurricular" in many schools and institutions around the country. Incorporating creativity into our education system (and other institutions of learning) is essential for engaging students with different learning styles, and making learning fun! In 2013 I hope to see creative practices enter the world of politics, schools, meetings, and workshops around the country. LNA is my contribution toward helping people connect with the power of their own creativity.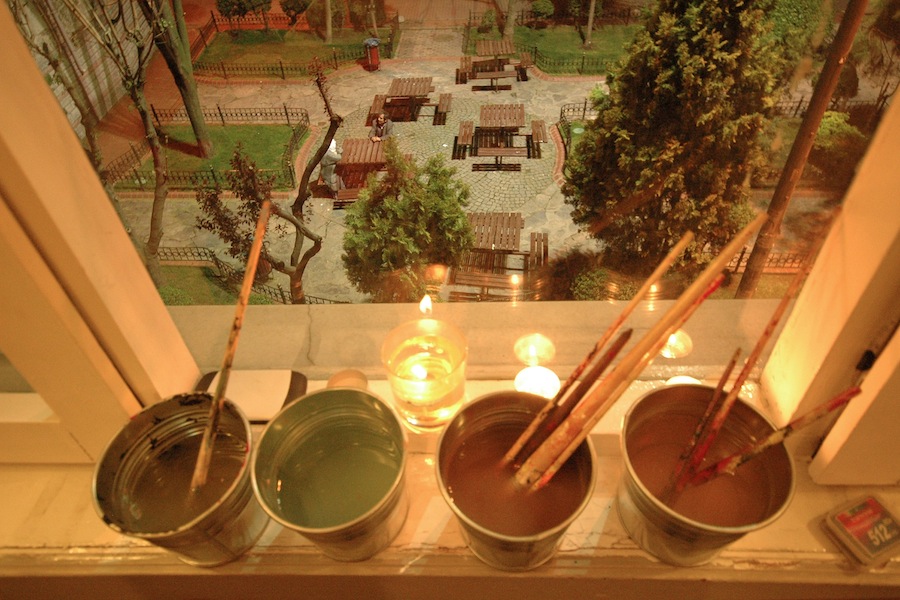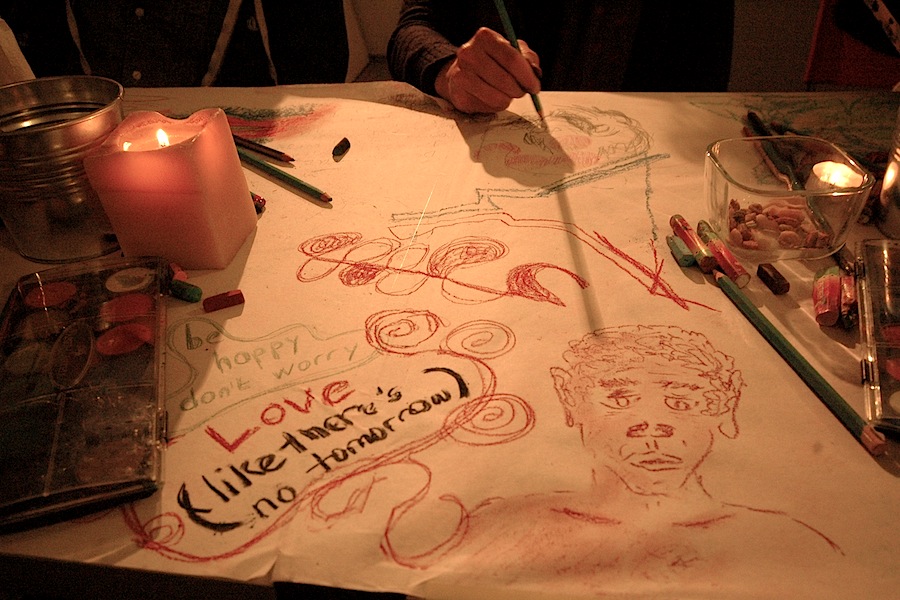 Any Istanbul landmark that has inspired you to create?
The Hagia Sophia and the Sultanahmet Mosque both stirred a sense of wonder inside me. The high arches, domes and curves of these beautiful buildings inspired a series of drawings, watercolor paintings, and sketches.
What was your first impression of the city?
As I flew over Istanbul for the first time, I got goosebumps. The massive  silhouettes  of the mosques, the long bustling bridges, multitude of boats, and movement of the city was so filled with energy that I could almost feel its pulsing heartbeat.
The sound which you associate most with the city…
I will never forget the experience of walking through Istanbul in the mist and rain to the high-pitched wail of the evening call to prayer. The echoing screams of this daily ritual became a beautiful soundtrack to exploring the city.
Among all the things you discovered in Istanbul, which one did you enjoy most?
I would have to say the food. Exploring the restaurants, markets, street food carts, and bakeries around the city was always surprising, exciting, and delicious. Some of my favorites are Çukur meyhane off Istiklal avenue, Şimşek pide salonu near Taksim square, and Güllüoğlu, the baklava place in Karaköy.
A  spot you would recommend to any visitor to Istanbul?
Dürümzade, a small dürüm place near Nevizade, makes the best late-night food in the city. Period. (Editor's note: Dürüm is a kind of wrap with grilled meat, onion and other fillings)

How did it feel like hosting a LNA event in Istanbul?
Just a few months ago, the idea of leading LATE NITE ART in Istanbul was a far-fetched dream. I did not know anyone in istanbul, I did not know Turkish, it just didn't seem possible. For me, hosting LNA at the Cibali Arthouse in the historical Cibali district of the city felt like a dream come true. Having participants from all over the world who spoke different languages challenged people to connect with images instead of words. When I asked participants to look each other in the eyes while drawing, people softened, and a sense of community was created in the room. Istanbullites appreciated the chance to connect with strangers on a deeper level through art, food, discussion, and music, instead of the common routine of going out to bars and drinking.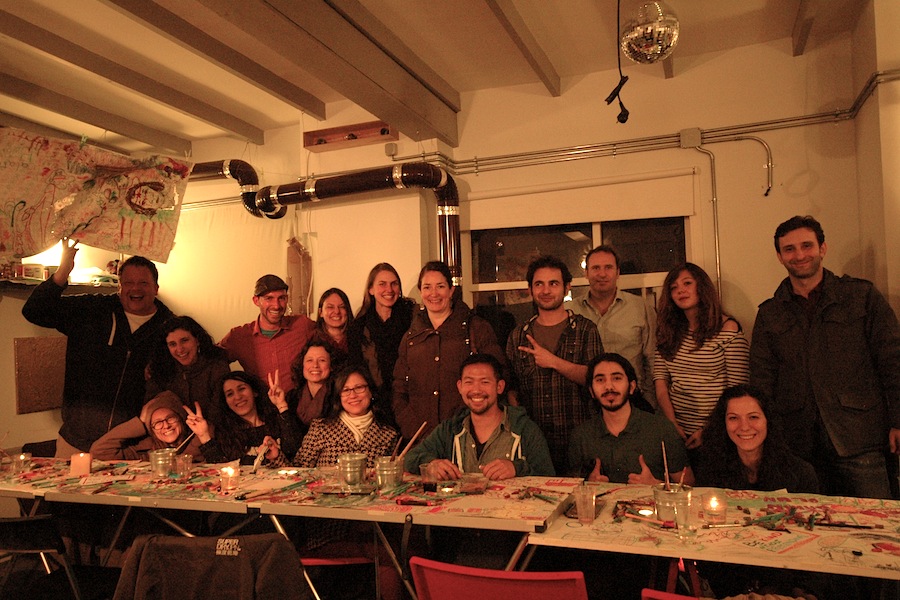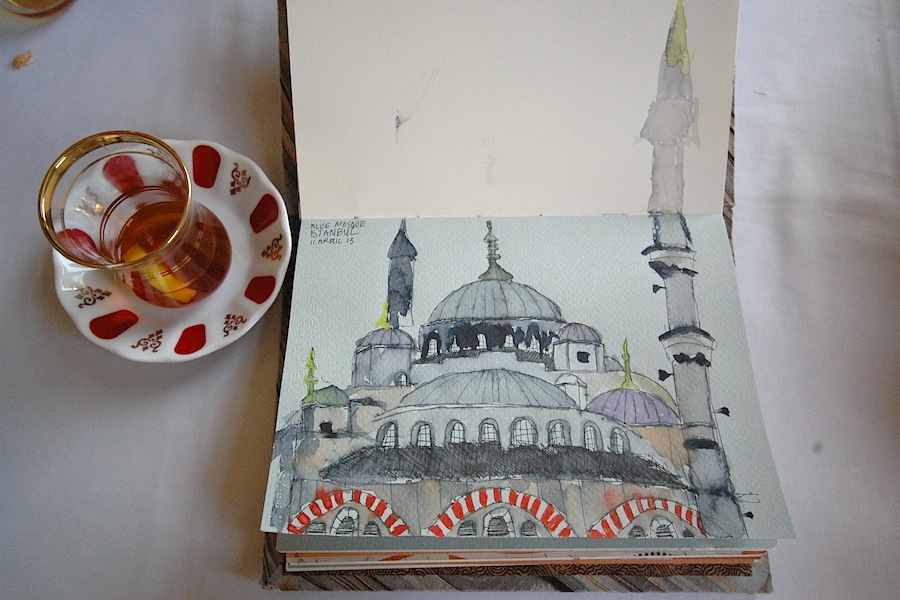 Tags:
art workshop
Blue Mosque
Cibali
eateries
inspiration
old town
sketchbook
sketches
Sultanahmet Mosque